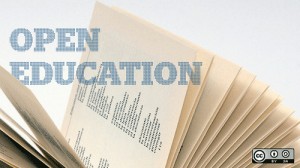 The advent of massive open online courses is changing the educational landscape. Before the rise of open education initiatives, it could be difficult for professionals with a full time job to expand the scope of their education without the support of their company or perhaps without leaving their job altogether to return to college.
But now there are courses available online from reputable sources, that, at the very least, will give those looking to broaden their knowledge a taste of what they can expect from a subject.
In this article, I want to take a quick look at six courses that are available in 2014. I've assumed that most system administrators are already expert in their chosen field, and would like to dip a toe into associated fields like security, data analytics, and application development.
Coursera is one of the leading providers of MOOCs and has established partnerships with some of the leading academics in the IT field. The name of this course is fairly self-explanatory: it aims to teach participants how to develop information assurance strategies through the analysis of real-life case studies. For system administrators, this is a great way to expand their knowledge of the issues involved in risk assessments. It assumes some knowledge of cyber security and risk management frameworks.
Related to the above course, this one is aimed at teaching an understanding of security strategies and individual privacy, with particular focus on the legal aspects of data privacy and security.
If you're already well experienced in networking and associated disciplines, there are several areas into which you can move that will make use of that expertise, one of which is developing network applications. This course will teach you how to develop Object Oriented Java applications using network programming techniques at the application and the transport layer of the networking stack.
Big data is big business, and the smart move these days is to gain a firm footing in the techniques and technologies required to handle the volume and velocity of data that modern companies produce and consume.
This MIT course isn't free, but it's probably the most in-depth and comprehensive Big Data introductory course on the Web.
If you'd rather dip a toe into big data instead of jumping in head first, this course from Udacity makes for a great introduction to some of the most important technology underlying the big data revolution.
This one's a little different from the others that I've suggested in that rather than focusing on the technological underpinnings of modern data management, it aims to give participants an awareness of the ethical issues and how the huge amounts of data we deal with impacts the day-to-day lives of our users.
This is just a quick survey of the courses available around the web. If you've taken a course you'd like to recommend, we'd love for you to join the conversation in the comments below.
Photo credits: opensourceway