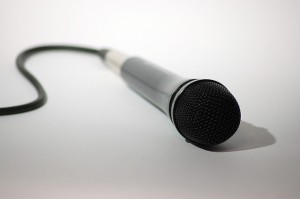 Among the many sources of information for system and network administrators, the humble podcast is frequently overlooked. That's a shame because there are some very smart people producing audio content. Back in the old days, there was no hope of finding decent quality audio for the more geeky among us to enjoy, but podcasting has allowed even the most technically focused content creator to find an audience.
In this post, I want to share a few of my favorite podcasts on the subjects of system administration, network administration, and information security. I'm always looking for new and interesting podcasts, so feel free to share some of your favorites in the comments below.
Some of the podcasts I'm going to highlight include video, but they all make audio-only versions available.
Steve Gibson is a bit of a legend in the IT world. He's a man with fingers in many pies, from network security to hardware, and this podcast from Leo Laporte's TWiT network covers many of them. The main focus is on security, with Gibson analyzing and explaining the week's security news and relevant topics in a way that's fairly easy to follow but not afraid to dive deep into technical details.
Another must-watch from the TWiT network. Presented by Father Robert Ballecer, TWiET covers topics from big data to data center hardware with a focus on enterprise IT.
A somewhat similar format to Security Now and covering much the same ground, but in this case the tech expert is Allan Jude, a BSD expert, system administrator, and co-founder and Vice President of ScaleEngine.
Packet Pushers is a highly technical podcast aimed at engineers and focusing on the data networking industry. If you're looking to learn the basics of networking, this podcast is likely to be a bit hard going, but if you know your stuff, Packet Pushers will be a valuable addition to your podcatcher.
Edge is aimed at IT professionals and is largely focused on Microsoft products in the enterprise.
As the name implies, Risky Business is another security-focused podcast presented by Australian security analyst Patrick Gray. It covers a broad range of information security issues, from the NSA to malware. With guests like John McAfee, this isn't a podcast for those of a sensitive disposition, but the tech content is highly informative.
These are the six that I listen to regularly. I'd love to hear your favorites in the comments below.
Photo Credits: visual.dichotomy