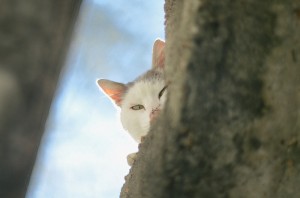 Historically, the major worries about deploying on public cloud platforms have focused on security. The public cloud was initially built for convenience, with other concerns coming a distant second. Over time, cloud vendors have addressed many of the overt security issues that companies had with the public cloud, although they obviously can't remove those that are inherent in the cloud's technological foundations: it's always going to be a multi-tenant environment in which hardware is shared between numerous users, and it's never going to give businesses the insight they need to confirm regulatory compliance at the lowest levels. But, for the most part, virtualized public cloud security has come on leaps and bounds since its earliest days.
Over the last year or so, security worries have been replaced by cost worries, specifically concerns about the cloud's hidden costs. Last year, a study by Research in Action showed that nearly 80 percent of IT decision makers were concerned about hidden costs associated with the cloud. In that study, the major hidden cost problems concerned performance issues in the public cloud.
Initially, virtualized cloud platforms promise a lot, and if your interest is hyper-scalability and on-demand pricing, then public cloud platforms can deliver. But there's a sting in the tail where performance is concerned. While the convenience of the public cloud may seem to trump any performance complaints, in the real world there's a significant cost to poor performance as organizations move business-critical workloads onto cloud platforms.
According to the report:
In particular, companies are concerned about the impact poor performance in cloud services can have on their revenues. When asked about the top three concerns related to management of cloud services, poor end-user experience was cited by 64 percent of respondents as the most significant risk. The most common concern was poor performance due to performance bottlenecks.
In addition to hidden costs that result from revenue-impacting performance issues, there are also hidden costs that result from public cloud platform's horrendously complex pricing models, especially for Infrastructure-as-a-service clouds like AWS. If you're an expert user of cloud platforms, then it's possible to efficiently manage costs, but for the average SME IT department, it can be very difficult to predict costs over the medium to long term.
Earlier this year, an audience of IT experts were asked their opinions on the sources of hidden cloud costs:
Fifty-six percent of the respondents said that a "lack of understanding of cloud operations costs" was going to drive hidden costs; 19 percent thought cloud subscription prices would be higher than expected; and 18 percent said that talent required would be more expensive than planned.
Compare this to the costs of dedicated infrastructure and bare metal clouds. If a company is buying or leasing infrastructure over the long term, the upfront costs may be higher than using the cloud, but physical deployments are well understood by IT professionals, and the costs of such deployments are neither as complex to calculate nor as variable as the costs of virtualized cloud deployments. And, of course, bare metal deployments offer substantially better performance per dollar that equivalent cloud infrastructure deployments because organizations avoid the "virtualization tax".
Virtualized clouds are useful for some types of workloads, but physical deployments that leverage bare metal cloud technology are simpler, provide better price stability and predictability, and are well suited to scenarios where workloads will be relatively consistent over time.
Image: Flickr/gdiazfor