This post is part of a series comparing InterWorx to other server and hosting management applications. Today,  we're going to take a look how InterWorx gives users a powerful overview of their server with an intuitive control interface. We'll be comparing the experience offered by InterWorx with that of cPanel and Parallels Plesk.
If you'd like to see a detailed comparison of InterWorx 5 with other server management products, take a look at our comprehensive comparison matrix.
Designing dashboards is not easy. In fact, if there's any truth to this, almost no one gets it right (there's some salty language in the linked article). The ideal server management interface would allow users to assess the condition of their server at a glance and control key systems without having to dig through a complex and inconsistent menu hierarchy.
If you've ever used cPanel or Parallels Plesk, you'll be well aware that neither fits the definition of an ideal control interface. But in case you've blocked out the memory, here are a couple of pictures to jog your memory.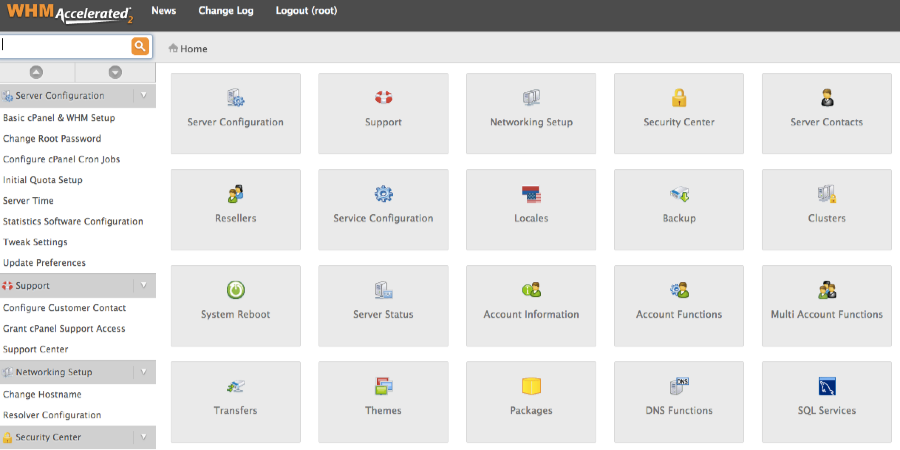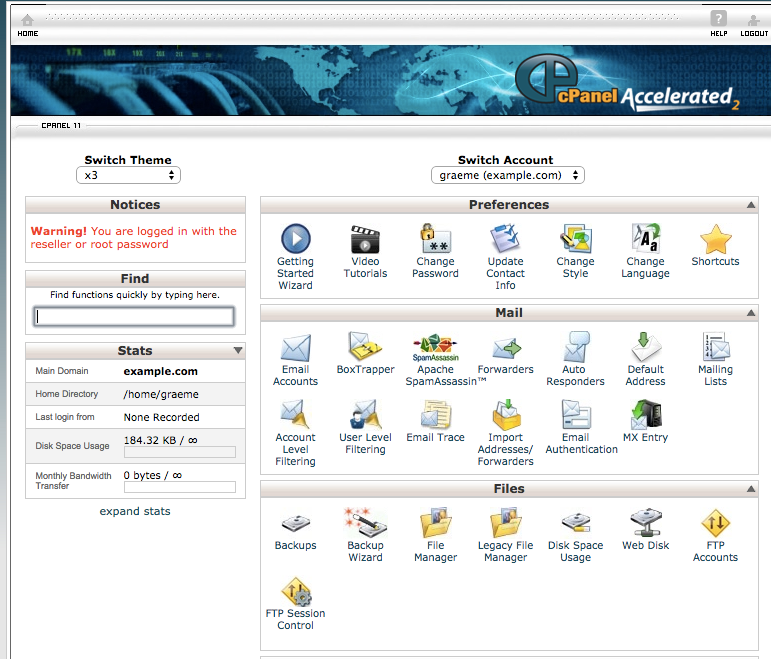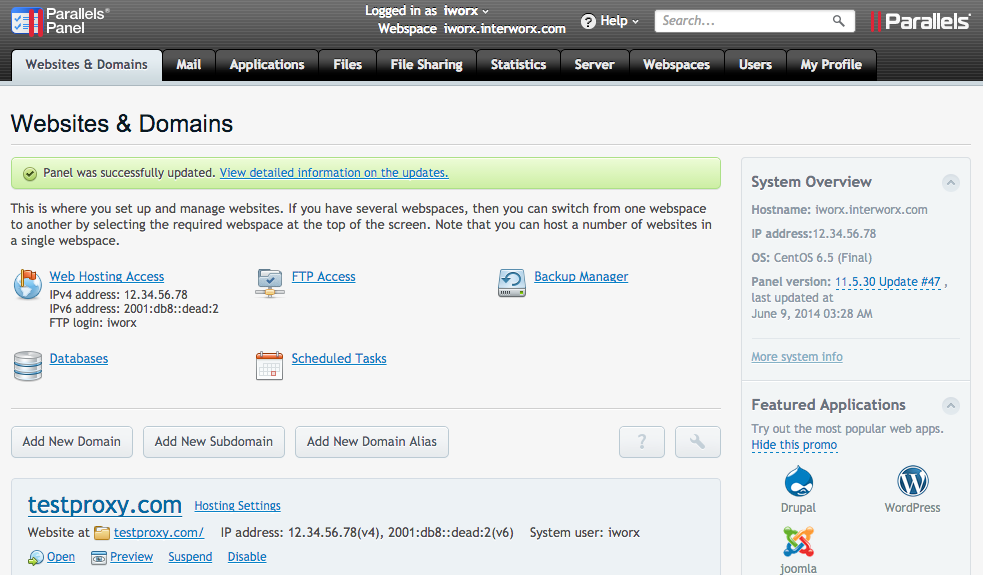 Not nice.
If a person were to deliberately design a control interface to cause cognitive overload in its users and ensure that only someone with years of experience has a hope of confident navigation and use, the result would look something like this.
Let's compare what greets server administrators when they first login to InterWorx.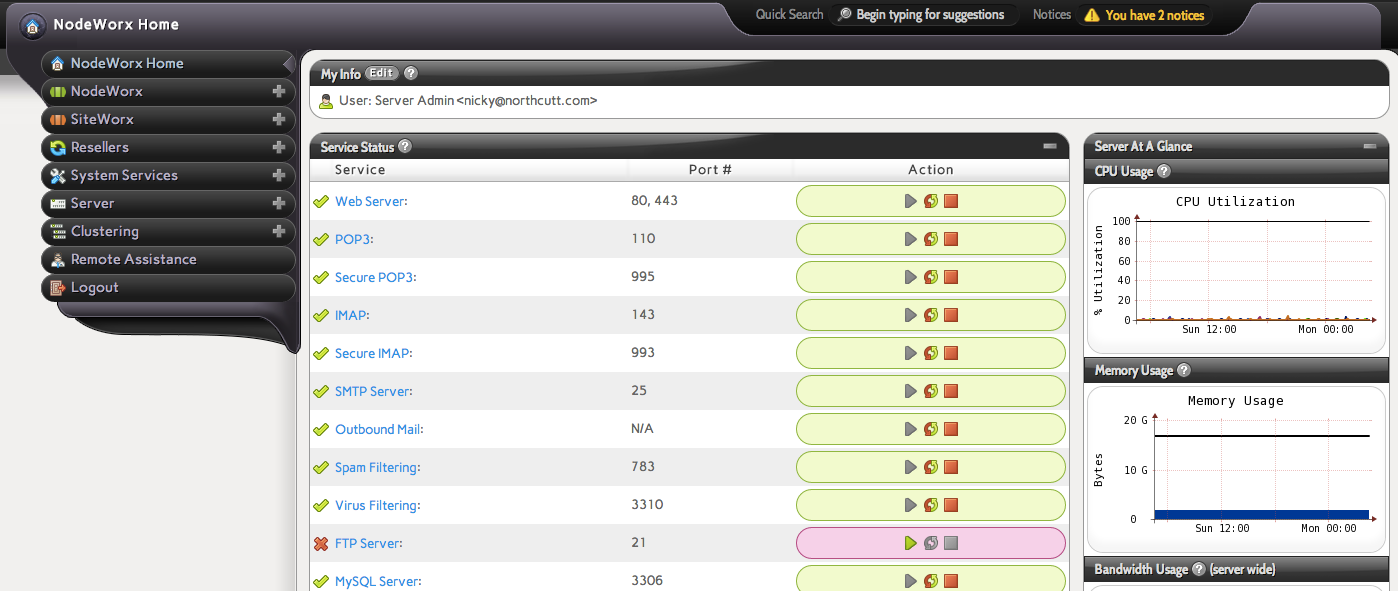 And here's what hosting clients see when they login to their hosting management accounts.

The first thing you'll notice is that on logging into NodeWorx, the server management component of InterWorx, you're presented with a comprehensive overview of running services and can see resource use at a glance.
Controls for key systems, including the web server, database server, DNS, and email functionality are right there on the front page, ready to be started, stopped, and restarted with a click. InterWorx shows users exactly what they need to know at a glance, without distracting and unnecessary information.
SiteWorx, the hosting management application, is equally intuitive and informative, with essential account information and common tasks available from the dashboard.
The InterWorx menu system is logically organized and easily navigated, presenting intuitive task-based categories, unlike cPanel which displays hundreds of options in a menu system that's next to useless—even experienced cPanel users are Ctrl-F addicts.
If you're new to InterWorx and need some help finding your way around, we provide a handy search interface that intelligently filters functions and will take you to the page you need in seconds—but after a few hours using InterWorx, you'll be able to easily find what you need without searching.
InterWorx was designed by people with years of experience administering servers and hosting accounts—the result is an opinionated and elegant user interface optimized for efficient server and hosting management workflows that allows you to concentrate on the task at hand, not on figuring our how to find and use the tools you need.
This post is part of a series in which we look at how InterWorx compares to other leading server management applications. There are more to come, so subscribe to the feed or follow us on Twitter or Facebook to hear the latest.