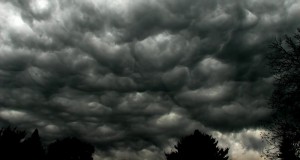 It's no great secret that security was, is, and will remain one of the most significant barriers to cloud adoption. Whether or not the cloud is less secure than traditional computing methods isn't necessarily relevant; public perception is that the old way of doing things is inherently safer for one's data. That perception's changing, of course – but it's doing so slowly.
This is probably because, at least to some degree, these concerns aren't entirely unfounded. Though cloud computing by nature isn't less secure than other types of computing, the fact that the cloud faces a different gamut of security problems – threats which many businesses might not be prepared to deal with – can make it seem like it isn't as secure. What this means for security-conscious enterprises is that their only recourse might be to sacrifice the clear benefits of a move to the cloud simply out of concern for their data.
For such organizations, going bare metal might well be the perfect way to have their cloud – and protect their data, too.
This is because, unlike with the traditional cloud, resources in a bare metal implementation aren't provisioned through virtualization. Instead, bare metal clouds are operated exclusively from dedicated servers. This means that there are no shared resources or server instances; each bare metal client is effectively sandboxed to their own server.
From a security perspective, this offers several noteworthy benefits; the difference between a bare metal cloud and a regular cloud is similar to that between a dedicated server and a VPS.
"In the standard model, a virtualized instance of the customer's server is deployed onto a shared server," explains technology veteran David Chernicoff. "In the bare metal cloud model, the customer gets a dedicated server, running only his server and applications."
"For the security conscious," continues Chernicoff, "this means that there is no one else on the server…the bare metal solution addresses any concerns about who else might be on the server and satisfies any potential regulatory issues surrounding data security."
Even better, thanks to the increased power offered by a bare metal implementation, cloud bursting isn't necessary to manage periods of particularly high traffic. Instead, additional resources can simply be provisioned from one's dedicated server or by the addition of new dedicated servers; no need to worry about having to expose potentially sensitive data to a public cloud. For organizations that plan to routinely manage resource-intensive applications on their cloud, this is a significant boon.
Security has always been a significant roadblock to cloud adoption – a reality which can be frustrating for decision makers whose business would clearly benefit from the cloud. The bare metal cloud might well be the perfect solution to this problem. Because resources on a bare metal cloud can be physically separated from one another, bare metal makes it significantly easier to keep one's sensitive information safe – and in so doing, makes cloud computing a much more promising prospect.