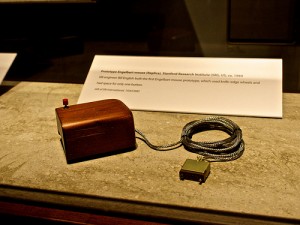 While tax season isn't a highlight, it's definitely part of April and we hope you all got your taxes filed by the fifteenth this month. Getting to the roundup, one constant in the world of technology is change and you'll see that a number of articles this month focus on the shifting priorities in tech. Whether it be the rise of cloud computing or the current rise of container technologies like Docker, there's always a shiny new toy to play with. So without further ado, check out the best SysAdmin, web hosting, enterprise IT, and security articles from April. For the same great content, follow us on Facebook, Twitter, or Google+ the rest of the year. Enjoy, and let us know if we missed anything notable in the comment section.
System Administration
How Unix Systems Administration is Like Filing Your Taxes – It's almost our least favorite day of the year — Tax Day! And with a good portion of us e-filing and some of us even expecting a refund, maybe it's a good time to review how what we do as Unix sysadmins is not all that unlike what we have to do to prepare and file our tax returns every year.
The Sad State of SysAdmin in the Age of Containers – System administration is in a sad state. It in a mess. I'm not complaining about old-school sysadmins. They know how to keep systems running, manage update and upgrade paths. This rant is about containers, prebuilt VMs, and the incredible mess they cause because their concept lacks notions of "trust" and "upgrades".
Top 5 Best Practices for System Administrators – System administration isn't an easy job, but it's manageable with the right tools, the right people, and the right set of rules to live by. Learning some rules brings order out of the often chaotic world of system administration.
Enterprise IT
Five Future Challenges of Enterprise IT Infrastructure – Enterprise IT infrastructure services will need to take the lead for the transformation to the hybrid and cloud era. According to analysts like IDC and Gartner, the major change will be the automation of workload placement to reflect enterprise guidelines and compliance requirements.
Lessons In Designing Great Enterprise Software – As people are bringing new expectations of a quality user experience into the workplace, delivering a consumer-grade experience is becoming critical for all business software and is a fundamental way for software makers to compete in the market.
Rapid Technology Changes Making Enterprise IT Buying Decisions Harder – The last time I wrote a column for the pages of eWEEK.com, the iPhone had not been released yet and what we now know as cloud computing was barely a twinkle in Jeff Bezos' eye. It's good to be back.
Enterprise IT Worries About Data Breach Risks as More Sensitive Data Goes to the Cloud – As more companies move to cloud services, the cloud has overtaken databases and file servers as the top risk storing sensitive information, and privileged users were identified as an enormous threat to their organizations, according to the responses of IT decision makers in a new survey.
Hosting
Virtualization vs. Containers: What You Need to Know – You have to try pretty hard not to hear about containers these days. They are the new "it" technology, garnering incredible buzz on Twitter and on various online publications. Since they are often discussed in conjunction with virtualization, there is the potential for confusion or comparison, when in fact they are complimentary.
Build? Buy? Another Perspective on Data Center Ownership –  Build? Buy? Host? It's not a new debate for managed service providers (MSPs) and IT service providers. MSPmentor research has found most providers have opted out of running their own data centers, with the exception of very large service providers.
Five Tips for Website Hosting – Websites are an essential part of business life, but in recent years many companies have fallen foul of some unscrupulous web developers who try to cash in your lack of technical knowledge.
Security
Dealing With a Data Breach: What to Do if Your Server Is Compromised – Has your business recently suffered a cyber-attack? Don't panic. With this response guide, you can minimize the damage you suffer – and prevent a second attack.
The Cybersecurity Risk That Dwarfs All Others – Quick question: how many copies of Microsoft Windows Server 2003 are you running across your organization? If you're in a large enterprise, the answer is likely to be I have no idea – or worse, perhaps you have a number in mind that in reality is woefully inaccurate.
Need a Security Expert? Hire a Coder – As security moves more increasingly into the national spotlight, the need for security engineers and experts has never been greater. For those interested in security researcher positions, my best advice is to never stop coding.
IBM: Mobile App Security Stinks – Major weaknesses in mobile application development make enterprise data vulnerable to attack. That was the major conclusion from an IBM/Ponemon study released today which found large companies, including many in the Fortune 500 aren't properly securing mobile apps they build for customers nor their corporate and BYOD mobile devices.
It's now a Rock Opera, but this month we'll leave you with the original "Mother of All Demos." Enjoy!
Image Credit: Brad Montgomery