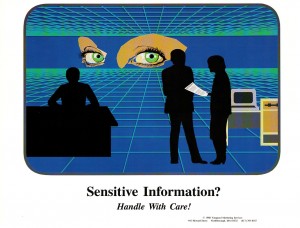 It's a special Sunday morning edition of our monthly roundup. If you're new here, we search for our favorite SysAdmin, hosting, security, and enterprise IT articles from around the web each month and bring them together in this power-packed roundup of the best content. And with the web passing a billion websites recently, we're confident that these are topics that will continue to be relevant for a long time. Here are the best articles from August and September. Enjoy, and let us know if we missed anything notable in the comment section. If you'd like to keep up with the same great content on a daily basis, feel free to follow us on Facebook, Twitter, or Google+.
System Administration
Linux Foundation's Certification Sets New Benchmark for Admins –  Do open source projects need formal certification? Two notable open source foundations think they do.
NASA Prepares for Serious SysAdmin Work – Reimaging Opportunity Rover Out On MARS! – Admit it: whenever you apply a Patch Tuesday update that requires a restart, you suck in a great big breath just before you hit the [Reboot] button.
13 Beers for IT Professionals and System Administrators – One of the things I've noticed about the community of IT professionals that I've met is that many — if not most — also seem to have a genuine appreciation for good beer.
10 Hacks that Will Make Your SysAdmin Life Easier –  Here's a list of 10 hacks that will make your sysadmin life easier. Have a look at these and see how many work wonders for you.
Evolution of a SysAdmin – There is an ever-growing demand for Linux professionals, and becoming a sysadmin can be a challenging, interesting and rewarding career path. We have curated a few resources that can help you take your Linux career to the next level – regardless of your current experience level.
Enterprise IT
CoreOS: Open Source Future of Enterprise Computing? – GNU/Linux is winning pretty much everywhere these days – well, aside from the desktop. On supercomputers, mobiles and embedded devices it dominates completely, but in the world of enterprise computing, where it has certainly done well, there's room for it to take further market share.
How Big Data is Reshaping Enterprise IT – Big data has become one of the hot topics of the moment, promising to provide users with all sorts of business intelligence insights from the numerous data sources available to them, in order to help them make better decisions about where to focus resources and other key decisions.
Old IT vs. New IT: Driving Digital Innovation in Enterprise IT – Nearly every company has a story about trying to transform its operations as a result of opportunity or crisis. In either case, leadership must admit that the current way of doing things is in danger of irrelevancy or, in its most severe form, disruption.
Is Enterprise IT Security Ready For iOS 8? – As Apple still reels from the sting of leaked celebrity nudes, the company hopes to up the security and privacy ante with a passel of new security features in iOS 8.
Is it Time for Enterprise IT to Use DevOps for Smart Automation of Virtual Desktop Delivery? – During my work life of the last decade at Login Consultants I have come across many large-scale RDSH and VDI environments. From my point of view, a lot of these environments suffer from similar structural issues.
Hosting
DDoS Attacks: Why Hosting Providers Need to Take Action – With no shortage of distributed denial-of-service (DDoS) attacks overwhelming the news headlines, many businesses have been fast to question whether they are well protected by their current DDoS mitigation strategy and are turning to their cloud and hosting providers for answers.
The Internet Reportedly Just Passed a Major Landmark – There are now over 1 billion websites — and counting — according to the real-time Internet tracking site Internet Live Stats.
What Google's HTTPS Algorithm Means for Hosting Providers – It is not often that the world's most dominant search engine reveals the inner workings of it's ranking algorithm. That is precisely what occurred earlier this month when the Google Online Security Blog published a post detailing the positive effects of HTTPS on a website's search ranking.
Security
Security Challenges for Cloud Environments – The advent of virtualization and cloud computing has eliminated physical bonds between users and IT infrastructure, leading to an entirely new set of IT security challenges for the enterprise.
Strengthening Our Cyber Community – Recently, a private-sector partner opined that it would be nice if the millions of dollars he was putting into defense wasn't defeated by a $500 tool easily rented online. It doesn't matter whether you're from a government agency, a contractor, or a retailer – no one seems to be immune to this problem.
Why the 'Internet of Things' is a Ticking Bomb – Last week, experts at the annual Black Hat security conference illustrated that the "Internet of Things" (IoT) is  extremely susceptible to attack by exposing 13 previously unknown vulnerabilities in home Wi-Fi routers and network storage systems, the core infrastructure used by "smart" devices.
Proactive Security Policy Helps Keep Your Servers Safe – In the second of our series comparing Interworx to other server management products, we're going to take a look at security and discover how Interworx reacts to security issues.
This month, we'll leave you with modern teens reacting to the classic video game, Mike Tyson's Punch-out.
Photo Credit: Reddit User evandena