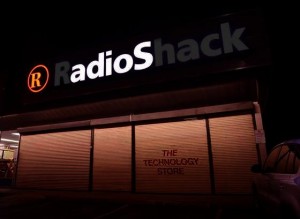 Since our last roundup, former technology giant RadioShack confirmed what many knew was coming and declared bankruptcy. How many of you purchased your first computer or electronic device at one of the stores? And who doesn't remember their corny, but charming commercials? Their departure certainly leaves a sad hole in the technology market. Moving on to other news of the month, the GHOST vulnerability was cause for some concern last month and you can catch up on the talking points down in the security section. Our enterprise IT content has a very cloudy outlook this month, which is how things are trending in that area of the world. Remember when Kim Kardashian "broke the internet?" Well, it takes some work to keep a site up with that kind of traffic. See how the network engineers did it below. So, without further ado, check out our roundup of February's best articles. For the same great content the rest of the year, follow us on Facebook, Twitter, or Google+. Enjoy, and let us know if we missed anything notable in the comment section.
System Administration
80 Linux Monitoring Tools for SysAdmins – The industry is hotting up at the moment, and there are more tools than you can shake a stick at. Here lies the most comprehensive list on the Internet (of Tools). Featuring over 80 ways to your machines.
How PAPER Magazine's Web Engineers Scaled their Back-End for Kim Kardashian – On November 11th 2014, the art-and-nightlife magazine PAPER "broke the Internet" when it put a Jean-Paul Goude photograph of a well-oiled, mostly-nude Kim Kardashian on its cover and posted the same photos of Kim Kardashian to its website.
My First Year as a Sysadmin – This blog post is a short story of how I started working for a Drupal company, some of the things I've achieved during my first year in the industry and my impressions of working with a Drupal agency as a sysadmin.
Enterprise IT
Six Predictions on How Software Licensing Will Impact Enterprise IT – There ll be more software renters than owners in 2015. Did you know that licensing could help with security – and that app stores could be enablers for licence compliance? In this article, we're going to discuss the impact software licensing will have on enterprise IT this year, with six main predictions for 2015.
Enterprise IT Faces Upheaval to Move to Cloud-First Computing – While the experts predict the future is IT on a cloud platform, IT departments should prepare to face major upheaval changing working practices to support cloud-first computing. According to analyst Gartner, CIOs are expected to invest heavily in cloud computing in 2015
Enterprise IT in 2020: Predictions and Preparation Tips – Enterprise IT has undergone a major shift recently, with an interesting and occasionally conflicting combination of end-user and business unit empowerment, combined with demands for increased information security and higher responsiveness from IT departments.
How Cloud Apps Creep in Under the Enterprise IT Radar – How many cloud and mobile apps are in use your organization? Most IT people hugely underestimate the total. The concept of 'shadow IT' is widely recognized as a major factor — line-of-business departments are using their own budgets to acquire these apps.
Hosting
Bare Metal Clouds Beat Virtualization For Web Hosting – There's no doubt that virtualization and the cloud platforms it enables are an important technological development.
The Top 10 Cloud Myths – Cloud computing, even with its maturity in the past decade and use by businesses, is still prone to a good deal of myth surrounding its real value. Whether they revolve around security concerns or cost savings, cloud myths primarily serve to impede innovation and distract us from real progress.
What To Ask When Expanding Your Hosting Footprint – To serve a global audience, today's complex online applications need to be globally accessible with low latency and high reliability across key customer markets.
Security
DDOS Attack Size Up 50-Fold Over Past Decade – The size of the largest DDOS attack was fifty times larger last year than ten years ago, according to a new survey of Internet service and hosting providers, and attacks are also increasing in numbers and in sophistication.
The GHOST  Vulnerability – What You Need to Know – The funkily-named bug of the week is GHOST. Its official moniker is the less catchy CVE-2015-0235, and it's a vulnerability caused by a buffer overflow in a system library that is used in many, if not most, Linux distributions.
How Better Design Could Help People Avoid Cyberattacks – Most of us who spend vast amounts of time online aren't entirely sure how this big series of tubes called the Internet works. This, of course, makes us particularly vulnerable to cybersecurity threats—if you can't understand how hackers might access your information, it can be tough to protect yourself.
Spreading the Disease and Selling the Cure – When Karim Rattani isn't manning the till at the local Subway franchise in his adopted hometown of Cartersville, Ga., he's usually tinkering with code.
In honor of RadioShack's closing, this month we leave you with one of their old commercials.
Image Credit: Imgur