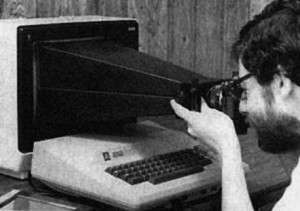 If you follow us on Facebook, Twitter, or Google+, you'll know that we like to share our favorite SysAdmin, hosting, security, and enterprise IT articles from around the web each month. Since the last time we caught up with you, there was a major Drupal vulnerability, so make sure you're always updating your CMS. And although it's not new news, the debate between the data center and the cloud continues to rage on, and we've shared a couple of opposing points of view below. But even with all that going on, it's still a great time to be in the tech field and whether as a SysAdmin, a developer, or something else,  it's an even better time to get into the industry. Here are the most relevant and informative articles from October and November. Enjoy, and let us know if we missed anything notable in the comment section.
System Administration
A Day in the Life of Linux SysAdmin – I was recently asked what a day in the life of a sysadmin looks like. The truth is far less exotic than most folks would expect. A "typical" day usually means spending 6+ hours staring at a computer screen trying to figure out why OSX Open Directory won't authenticate to an Active Directory server.
Promise Theory—What Is It? – During the past 20 years, there has been a growing sense of inadequacy about the "command and control" model for managing IT systems. Years in front of the television with a remote control have left us hard pressed to think of any other way of making machines work for us.
Meet Systemd, the Controversial Project Taking Over a Linux Distro Near You – Systemd is one of the most controversial projects in Linux-land right now. How controversial? So controversial that Lennart Poettering, one of systemd's developers, even claims that horrible people have been pooling Bitcoins to hire a hitman on him.
Server Management APIs Give Administrators The Freedom To Build Their Own Solutions – There are two ways to think about tool and interface design. In the first, the developers assume that they know best; they create a set of tools and an opinionated interface that reflects their assumptions about how the tools will be used.
Enterprise IT
The Future of Enterprise IT: An interview with Geoffrey Moore – Every day, new technologies emerge, new applications are born, and new capabilities are required by the business. Users have an increasing number of options—more than they've ever had before.
UX for the Enterprise – Imagine this scenario. You're hired to design a product that has a guaranteed audience of 50,000 users, right out of the gate. Your clients have a dedicated support staff with a completely predictable technology stack. Best of all, your work directly improves the quality of your users' lives.
Employee-Owned PCs are Scaring Enterprise IT – IT departments are worried about security risks when employees use their PCs for work purposes, but employees aren't going to stop anytime soon.
What is SMAC, and How Is It Reshaping The Enterprise? – Social, Mobility, Analytics, Cloud (or SMAC for short) is the new enterprise IT model that is disrupting the world. It is a genuine game-changer, and the organisations who are riding this wave most confidently are those which are embracing new technologies for future business.
Hosting
The Data Center vs. the Cloud: Down but Not Out – Recent research is adding impetus to the notion that the cloud will abolish the data center as we know it. And in fact, there is a kernel of truth to this, although the change is not going to be as complete as some cloud enthusiasts would have us believe.
2014: The Year the Cloud Killed the Datacenter – This year more and more CxOs pulled the life support on their own datacenter infrastructure in favor of ever-maturing public and private cloud offerings.
Making Google AdWords Custom Affinity Audiences Work For Web Hosts – I've never been a huge fan of Google AdWords for their display network. I find that in general it is to hard to gauge intent when your ad is put in front of visitors on the network.
Security
Drupal Sites had "Hours" to Patch Before Attacks Started – Nearly a million websites running the popular Drupal content management system had only hours to update their software before attacks likely compromised the systems, thanks to a widespread vulnerability, the Drupal security team warned this week.
In Cybersecurity, the Weakest Link is You – A chain is only as strong as its weakest link. Computer security relies on a great number of links, hardware, software and something else altogether: you. The greatest threat to information security is actually people.
10 Cool Security Tools Open-Sourced By The Internet's Biggest Innovators – Google, Facebook, Netflix, and others have all offered up tools they've developed in-house to the community at large.
Introducing nogotofail—a Network Traffic Security Testing Tool – Google is committed to increasing the use of TLS/SSL in all applications and services. But "HTTPS everywhere" is not enough; it also needs to be used correctly.
This month, we'll leave you with Power Wheels having a little fun at Lincoln's expense.
Image Credit: Twitter User/@veryoldpics