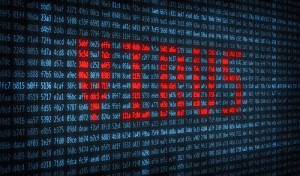 It's a new roundup, but the word of the month hasn't changed. Security. Security. Security. Now more than ever, the future of hosting, Enterprise IT, and System Administration are being guided by security and the risks to our online environment. In this month's roundup, you'll see this trend through each of the subject matters we cover. So without further ado, here are the most relevant, informative, and fun articles that we've found so far in March. For the same great content, follow us on Facebook, Twitter, or Google+ the rest of the year. Enjoy, and let us know if we missed anything notable in the comment section.
System Administration
SysAdmins: Step Away from the Big Mac. No More Heartbleed-Style 2am Patch Dashes – Patching is a necessary evil for network administrators. Unfortunately, an awful lot of them have been burning not only the midnight oil, but also the weekend oil to keep up with patches such as – but not limited to – Heartbleed and Shellshock.
Data Center Managers Struggle to Fill Linux Admin Jobs – It's a great time to be an IT pro with Linux skills. The rise of open cloud platforms has had a positive impact on the Linux admin jobs market, with data center managers doing their best to attract and retain Linux talent.
How We Upgrade a Live Data Center – A few weeks ago we upgraded a lot of the core infrastructure in our New York (okay, it's really in New Jersey now – but don't tell anyone) data center. We love being open with everything we do (including infrastructure), and really consider it one of the best job perks we have.
Enterprise IT
Protecting the Enterprise with Cybersecure IT Architecture – Digitization of data, products, and processes is an increasingly important driver of economic growth, but it also creates a host of cybersecurity challenges and vulnerabilities. The push toward greater multichannel integration, for instance, adds significantly to the customer experience but introduces many more interfaces that intruders can exploit.
The Future Of Enterprise IT: An Interview With Geoffrey Moore – Every day, new technologies emerge, new applications are born, and new capabilities are required by the business. Users have an increasing number of options—more than they've ever had before.
Locking Down the Cloud: 18 Security Issues Faced by Enterprise IT – CIOs are increasingly concerned about cloud security. And they should be: with the recent outbreak of visible breaches at high-profile organizations like Target, Anthem, and others, and the subsequent damage they cause, corporations are scrambling to make sure their cloud applications, whether on private, public, or hybrid clouds, are safe.
The Big Deal About "Big Data"—Your Guide to What the Heck It Actually Means – There are three buzzwords that, if we had our way, would be stricken completely from the world: "cloud," "the Internet of Things," and "big data." Each of them was coined in an attempt to elegantly capture a complex concept, and each of them fails miserably.
Hosting
Adopting Microservices at Netflix: Lessons for Architectural Design – In some recent blog posts, we've explained why we believe it's crucial to adopt a four-tier application architecture in which applications are developed and deployed as sets of microservices.
Handling Five Billion Sessions a Day – in Real Time –  Since we first released Answers seven months ago, we've been thrilled by tremendous adoption from the mobile community. We now see about five billion sessions per day, and growing. Hundreds of millions of devices send millions of events every second to the Answers endpoint.
Save Thousands of Dollars by Paying More for Hosting – We're going to show how you and your clients can save thousands of dollars a year by paying more for hosting. No typo. While helping our customers, we log in to many sites. Sometimes, the control panel is slow. To see why it's taking so long, my first stop used to be Extensions. Now it's a quick trip to whoishostingthis.com.
Security
Who Invented the Computer Virus? – The earliest computer viruses were pretty tame. In fact, the very earliest viruses — like "Creeper" which just displayed the message "I'M A CREEPER : CATCH ME IF YOU CAN" — were not only innocuous experiments in computing, but completely quarantined to their home networks, (Creeper was stuck on the TENEX operating system).
You Need to Apply the OpenSSL Patches Today, Not Tomorrow – At first glance, you might not think that the latest set of OpenSSL security patches are that important. Sure, there's a dozen of them and two are serious, but are they really that bad? Yes, actually they're not just bad, they're awful.
Cybersecurity And The Future Digital Economy – Director of National Intelligence James Clapper recently testified before Congress that his fundamental concern focuses on the "moderate, iterative and constant barrage of cyber attacks on U.S. infrastructure" that will "impose cumulative costs on U.S. economic competitiveness and national security."
8 Steps to Secure Your Data  Center in the Distributed Computing Era – It's no secret that information security has failed to keep up with the speed of business and IT. While data centers have become increasingly dynamic, accommodating rapid application changes and on-the-fly deployments that span private and public clouds, security has remained relatively static, based on perimeter appliances like firewalls or other network chokepoint devices that leave the insides of the data center vulnerable to attack.
This month we'll leave you with a funny look back at a public service announcement that some of you may remember: Don't Copy That Floppy
Image Credit: Yuri Yu. Samoilov