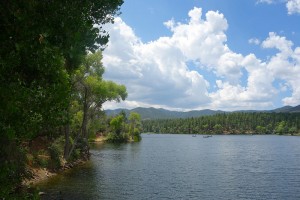 If you read the tech, startup, or data center media, you can't escape a constant barrage of articles proclaiming big data, analytics, and the data-driven business as the greatest thing to happen to the world since the invention of the clay tablet and the pointy stick.
As with all hype, there's a kernel of truth buried beneath the starry-eyed boosterism. Big data will have — and is having — an impact on how we do business and how we interact with businesses. The ability to gather data and subject it to analysis gives businesses a view of the market and their customers with a greater fidelity than ever before. With the advent of the Internet of Things, the flood of data and its usefulness to business is likely to multiply.
But that multiplication of data will only produce a multiplication of business advantage if, firstly, it's used properly, and secondly, it doesn't prove to be a bigger liability than a benefit.
Kirk Borne, a data scientist and professor at George Mason University, isn't so sure about the first part. Many business still haven't figured out what to do with the data they are collecting, and often they collect it just because they can with no clear idea of how to use it — assuming they have the expertise to use it properly at all:
"I definitely worry that the right tool in the wrong hands can lead to problems. At best, it leads to results that are not understandable, interpretable or meaningful; at worst, it leads to totally incorrect results."
Ineffective or incompetent analytics isn't the only problem though, or even the biggest. According to Gartner, by 2018, 50 percent of business ethics violations will occur through the improper use of big data analytics:
"Failure to properly understand and mitigate the risks can have a number of unintended and highly impactful consequences. Those can include loss of reputation, limitations in business operations, losing out to competitors, inefficient or wasted use of resources, and even legal sanctions."
The indiscriminate collection of data is likely to expose companies to more risk than the potential rewards of big data analysis can reasonably offset.
These concerns are echoed in a less temperate form by developer Maciej Cegłowski, operator of the Pinboard bookmarking and archiving service. His worry is that big data pits businesses against consumers in ways that may prove damaging for both. He takes issue with the language of big data:
"The terminology around Big Data is surprisingly bucolic. Data flows through streams into the data lake, or else it's captured in logs. A data silo stands down by the old data warehouse, where granddaddy used to sling bits."
Cegłowski thinks that big data is more accurately described in the language of toxic waste — a byproduct of industrial activity that does more harm than good.
In reality, big data is likely to prove beneficial, but only if companies manage it properly and responsibly. The cloud enables and encourages the indiscriminate collection of big data in ever-expanding lakes. As businesses large and small move forward, perhaps what is needed is a more mindful and discriminating approach to data collection.
Image: Flickr/kevin dooley