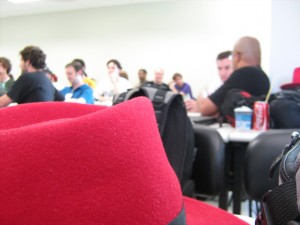 CentOS is the operating system of choice for the majority of web hosting companies. It provides a stable and reliable Linux hosting platform without the sting of having to pay for the subscription support service of its source OS, Red Hat Enterprise Linux.
In a move that surprised many open source watchers, Red Hat and CentOS have announced that they will be joining forces to collaborate on the building of a "new CentOS". On the face of it, this could be a worrying development for web hosting companies that build their platform on CentOS. Many were initially concerned that this was an "embrace and extinguish" move from Red Hat. After all, CentOS is an almost identical clone of RHEL. People choose CentOS because they want an operating system with the strengths of RHEL, but without the price tag. From a certain perspective that makes them rivals.
But, in fact, each has strengths that the other can benefit from. Red Hat is a powerhouse in the open source world, with a deep expertise in the requirements of enterprise users. CentOS has an active, expert, and enthusiastic community.
The joining of Red Hat and CentOS is for the mutual benefit of both.
So, what can CentOS users expect in the coming months and years?
A more rapid pace of innovation – Red Hat's expertise in enterprise will help push forward CentOS innovation at a more rapid pace and in a direction that will lead to a maturing of CentOS's integration with the tools that are likely to be of most benefit to web hosting companies and web service providers — including OpenStack and oVirt, among others. In spite of the more rapid innovation engendered by the collaboration with Red Hat, it's unlikely that CentOS will lose its legendary stability and predictability. Fedora exists to fulfill the role of a cutting edge testing platform, and the lessons learned in Fedora will continue to be fed into both RHEL and CentOS.

No change in CentOS availability – CentOS isn't going anywhere. It will remain as a clone of Red Hat, bringing the best of that company's development expertise to a free platform.

More openness to community contribution – Red Hat promises that the collaboration will "help establish more open project governance and a roadmap, broaden opportunities for participation, open pathways for contribution, and provide new ways for CentOS users and contributors to bring the power of open source innovation to all areas of the software stack."

A new site for CentOS – The CentOS web site has already seen a significant facelift, a welcome move since the old site was looking decidedly dated.
While we'll have to keep an eye on forthcoming developments, all-in-all this seems like a positive development that will lead to improvements in CentOS, and that can only be good news to the web hosting industry.
Photo Credits: ehabkost