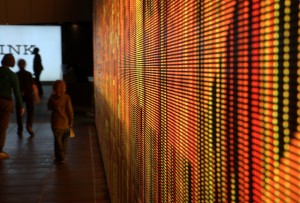 The IT world is a constantly changing landscape. Any IT professional who rests on their laurels and doesn't make a concerted effort to upgrade their skills in line with the requirements of the industry will find themselves falling behind, and, at the very least, not making as money as they might.
Training providers are well aware that there's a lot of money to be made in IT training, which is why there are so many courses to choose from, often presented with hyperbolic claims about the difference they can make to a career.  Choosing between them is not easy.
Of course, the first step is always to consider what will be useful to your company, but, that consideration aside, exactly what are the training courses that are most likely to have a positive impact on your personal bottom line.
A recent survey from Foote Partners — the IT Skills Demand and Pay Trends Report — considered which skills are most likely to be of growing relevance for employees this year. From that list I've picked five that are most likely to be of interest to InterWorx users.
The survey showed that this certification saw a twelve-month market value percentage change of 40%. Security is of paramount concern to many corporations and there is a dearth of well qualified system administrators with an expertise in security.
This certification focuses on security, privacy, and the avoidance of cybercrime. With a different emphasis to the first certification we looked at, the Certified Computer Examiner is a vendor neutral forensic qualification that concentrates on discovery and mitigation of cybercrime. This certificate has a percentage market value change of 20%.
You might have noticed a running theme here — many of the most valuable certifications help prepare IT professionals for a role in protecting their company from cybercrime and other security issues. This certification provides a comprehensive qualification in "ethical hacking", security analysis, and penetration testing.
Moving beyond data floor IT certifications, one of the most valuable skills is IT governance, the ability to align infrastructure and IT policy with a company's needs. A more comprehensive overview of a company's IT needs is essential for anyone who wants to move into IT management or an executive position.
There's no doubt that big data is in the future of most companies, even if they aren't currently invested in it. Unfortunately, one thing that puts many companies off taking the big data plunge is the complexity of big data strategies and the difficulty in finding adequately trained and experienced IT staff — which is, of course, a great opportunity for anyone with an eye to entering the field.
The result of the survey aren't especially surprising to anyone who follows trends in the IT world. The most valuable certifications revolve around security, governance, and big data. Anyone planning career advancement is well advised to at least consider these areas for career development.
Image: Flickr/aria9