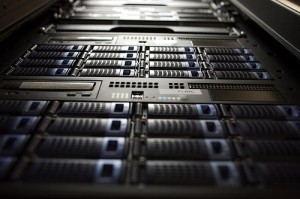 The data center construction industry is booming. According to a recent report from market research firm Infiniti Research, the data center construction sector will see a 22 percent compound annual growth rate over the next four years.
The report, Global Data Center Construction Market 2014–2018, reveals that demand for colocation services is a major driver of the predicted expansion. Companies are turning away from internal IT infrastructure, preferring to colocate their hardware rather than manage it themselves or take their deployments to the public cloud.
Given all the hype surrounding the IaaS and the public cloud, it may come as something of a surprise that colocation remains so popular, but enterprise adoption of public cloud platforms remains low.
Companies cite security and privacy issues, lack of solutions tailored to their needs, and the need for greater control in order to guarantee regulatory compliance as reasons that colocation is preferred to public cloud deployments. Most are unconvinced of the benefits of the cloud when compared to more traditional hosting models such as clusters of colocated servers, which are capable of providing similar or superior levels of redundancy and availability with a better performance-cost ratio.
Sustainability and energy efficiency are among the reasons that companies prefer to colocate their hardware rather than deploy internally. Colocation vendors leverage economies of scale and new technologies to build energy efficient data centers. Individual companies frequently can't find the capital to invest in building their own facilities to match the sustainability of colocation vendor facilities. Colocation vendors can afford to build significantly more energy efficient data centers.
With the growing complexity of data center and networking technologies and more stringent regulatory controls over energy use, companies are finding the management burden of internal computing infrastructure excessive.
Advances in data center construction, including containerization, have improved the scalability of data centers, allowing vendors to more cheaply add extra resources, pushing down the price of scaling and the costs of colocation. While this is positive for data center providers capable of building containerized data centers, it puts pressure on traditional data center owners who are not able to leverage the same scaling advantages.
A rise in the popularity of colocation is good news for both colo vendors and their clients. For vendors, the benefits are obvious: more business. For companies that rely on colocation, the growth in the sector incentivizes new vendors to enter the market and pushes existing vendors to compete on price and seek to differentiate their products through innovation.
Photo credits: grover_net