This is a guest post sent in by Colocation America, a national data center operator based on the West Coast that has built a reputation for reliability. Although InterWorx focuses on software, we know that hardware is what makes it all go, so we asked James Mulvey, Blog Director and Tech Writer at Colocation America, to share some insight on data center operations and the challenges they face.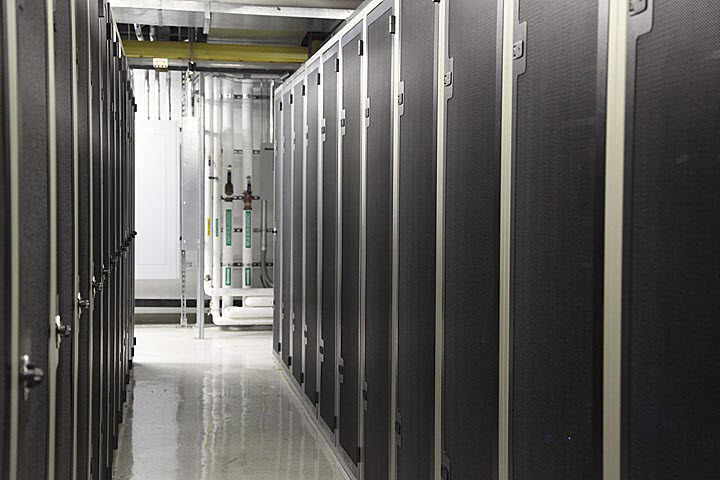 Today's data center companies operate under the assumption that what they are offering today will be in demand tomorrow. This isn't always true, however, given the simple fact that few companies actually design their facilities to support demand 10-15 years down the road, specifically when it comes to vertical scalability and flexibility.
Most wholesale and enterprise data centers are designed with the short term in mind — typically a 7-year on-average life cycle in which clients may comfortably scale up or scale down IT operations within a facility. However, wholesale data centers are usually the ones that design with innovation in mind so they can maintain a strong foothold in the marketplace for years to come.
Wholesale Data Centers
Wholesale data centers typically have large budgets and can buy up large amounts of real estate, which they then outfit and lease out to a variety of clients or vendors. Companies who specialize in this wholesale market have more incentive to invest in things like cooling, power and raised-floor space because they have to support scalability for the next 10-15 years to get the most out of their investment.
This model has changed in recent years for several reasons, for example fluctuating utility costs, power and cooling capacity demands and pressure to increase building efficiencies. However, it remains in the best interest of colocation and data center tenants to have access to the most modern IT equipment money can buy so they can then offer their clients a scalable infrastructure that can support IT needs for years to come.
Enterprise Data Centers
On the other hand, companies funding enterprise data centers don't always have the time or money to make a substantial up-front investment. This doesn't exactly allow for maximum innovation where facility design is concerned, which results in a life cycle of less than 10 years, after-which a facility can technically be considered obsolete.
Continuous Availability a Challenge
Continuous availability is a challenge for every colocation provider, but it is their job to make sure clients stay connected no matter what. After all, organizations rely on IT availability and need to be able to access company databases 24/7. eCommerce sites, for example, rely exclusively on their website and if their site goes down, they lose money.
If a server rack gets knocked offline, workloads are supposed to be backed up to a remote location. Ideally, another data center is dedicated to redundancy and disaster recovery.  As data center design improves, so will scalability and availability, but we believe this cost should not be passed off to the consumer.
If wholesale and enterprise data center companies want to stay competitive for years to come they will have to figure out a way to innovate but still keep costs down. Thankfully, if the economies of scale have taught us anything, it's that technological innovation gets cheaper with time.
About the author: James Mulvey, a blog director and tech writer AT Colocation America, wrote this post.