Did you know that InterWorx has been translated into 13 different languages? And did you know that the translations have come straight from our dedicated users? For a while now we've had a policy of giving a complimentary license to users who submit new language files, and it's still going strong! Interested in getting in on the action? Read on!
Current InterWorx Translations
As of today, InterWorx is offered in the following languages:
Czech
Dutch
English (US)
French
German
Hungarian
Italian
Polish
Portuguese
Slovak
Spanish
Swedish
Turkish
How To Change Languages in InterWorx
To switch languages in InterWorx, first log into NodeWorx. Then, go to NodeWorx –> Languages, and select "Use This Language" for whichever one you want.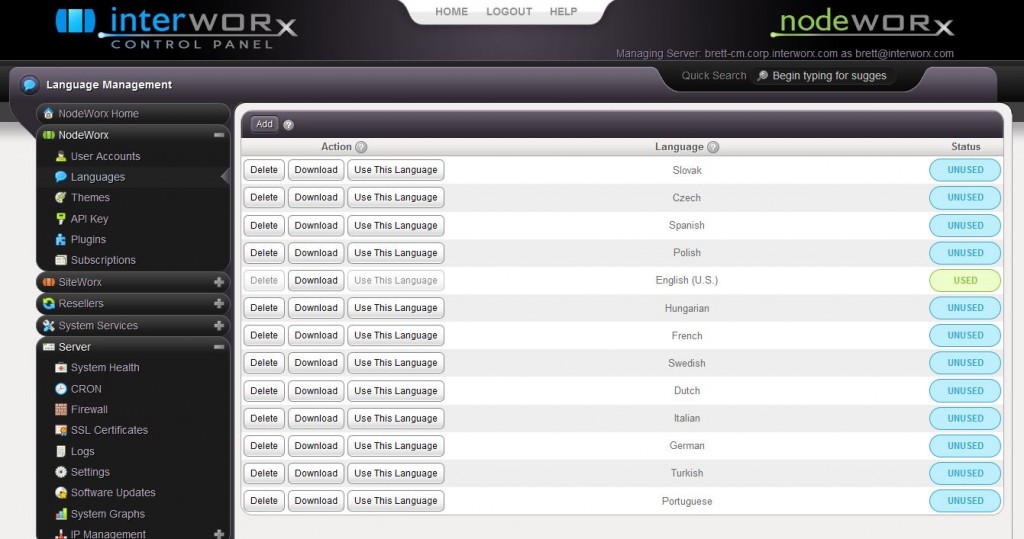 How To Create a Language File
Creating a language file is simple. See the "Download" button next to each language in the image above? Click that and then use it as a template for creating a new language file!
Since our main development is in English, the English file is the only one guaranteed to be 100% current, so that's the best one to use for your translation.
For a more in-depth piece on creating a new language file, take a look at this language file how-to.
I created my translation…now what?
See the "Add" button in the languages screen below? Just click that to upload your new language file!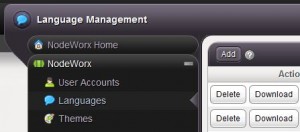 However, this will just add your translation to your server. To share it with the rest of the InterWorx community and receive your complimentary license, email it to sales@interworx.com.
Hint: Bonus points for submitting Klingon and Pirate 🙂