InterWorx and Dyn have been working over the past few months to prepare a special demo of Dyn's Traffic Director for InterWorx customers. If you're interested, you can sign up
here
!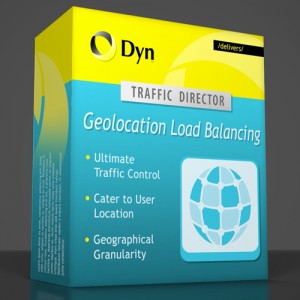 Thinking of making that jump to a multi-data center hosting topology? Awesome. Moving to a geographically load balanced strategy is absolutely critical for a growing enterprise, not only from the standpoint of keeping your website traffic distributed, but also for the sake of uptime.
The missing piece in all of this is making that correlation between where your users are and how they figure out which one of your data centers to connect to. This is where Dyn — the world leader in Internet performance solutions — comes in. If you've used Twitter, Netflix, or any one of our thousands of enterprise clients' websites and/or applications, chances are that you've experienced the benefits of Dyn Traffic Director.
Traffic Director is a new offering from Dyn, combining the best of our global server load balancing and geolocation traffic management features into one flexible and intelligent package. Using advanced DNS record management, Traffic Director can give you the lowest latency and highest availability when these metrics matter most.
Our solutions ensure that your sites are always accessible, so your end users are experiencing whatever you need them to experience 24/7. Uptime is of paramount importance in the case of ecommerce-driven businesses whose livelihood is directly correlated to latency issues and/or downtime with their Internet infrastructure.
The three core functions of Traffic Director are High Availability, Ratio Load Balancing and Geolocation Load Balancing. Built to swing in and save the day when a core piece of infrastructure has an outage, these enable you to load balance traffic across multiple data centers or even break down traffic into more granular geographic regions.
Dyn is partnering with Interworx to provide you with more choices in your DNS provider options. We know you have a choice of providers, and hope that you'll give us a try when you're building the next big thing. Contact Dyn's Strategic Partner Manager – Solutions, Tom Denniston today to learn more and get started with Traffic Director!
When you request a demo, you will be provisioned a Dyn Managed DNS account, with full access to the platform for 2 weeks.  During the demo, you will be assigned a Dyn Sales Engineer, who can help with all aspects of implementation and integration. Tom Denniston, your Dyn Partner Manager, will coordinate all walkthru's, help define the scope of your project, and ensure that everything goes smoothly from testing to implementation.