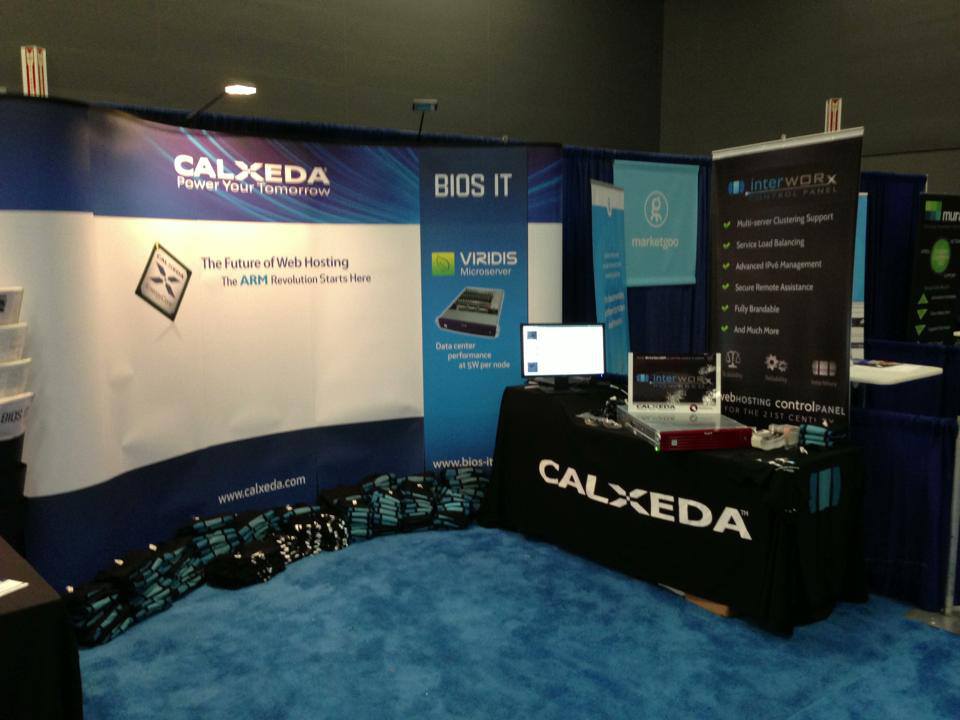 It's HostingCon time, and we're proud this year to be partnering with Calxeda to demo a 24-node InterWorx Cluster running on one of Calxeda's ARM servers! If you're in the exhibit hall, make sure to stop by booth 905 to say hi, check it out, and pick up a brand new InterWorx t-shirt!
However, if you're not in Austin this year, you can still take part in our demonstration of the InterWorx cluster load-balancing requests to all the nodes. We setup a little twitter app that, when tweeted at (@InterWorxARM), will reply with the node that handled the request. The node will also add a little message of its own, but watch out: rumor is that ARM nodes can be a little sassy 🙂
ARM servers offer a lot of potential benefits to hosting companies and data centers, in particular low power usage, high node/rack density and high power/watt ration. InterWorx is the first control panel to tackle ARM compatibility, and after HostingCon we plan to continue working with Calxeda to build a solid platform for ARM in the hosting industry. Interested in keeping up with our progress? Sign up for the ARM mailing list!