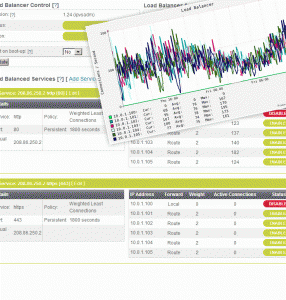 Growing pains have always been a significant cause of poor performance for business sites and online services. Growth, and the requirement to scale, are difficult to predict. Business IT units can draw up painstaking forecasts, but their accuracy is always dubious. Growth patterns are inherently unpredictable and dependent on factors that are out the control of IT folks and marketing departments (however much they may like to pretend otherwise).
What's required is infrastructure that's easily and inexpensively scalable. The best way to achieve efficient scalability is to build infrastructure from inexpensive units that can be easily replaced and – more importantly — easily duplicated. The cloud does it by replicating virtual servers, which brings scalability advantages, but at significant cost in both money and performance.
Hardware isn't the issue. For most businesses of size, provisioning sufficient servers to meet demand is relatively straightforward, particularly if provisioning and deployment are outsourced to data centers and hosting providers. The most significant issue is the control layer. Efficient horizontal scaling requires a control layer that provides functionality for the simple addition of extra nodes, task replication across nodes, and multi-server load balancing. In effect, a bare metal cloud — cloud functionality without the detrimental consequences of the virtualization layer.
InterWorx meets and exceeds those requirements, and does it at a price that's a fraction of competing enterprise scaling solutions.
Take load balancing — the process of sharing workloads between multiple nodes in a bare metal cloud. Enterprise-scale load balancing products are massively expensive: most cost ten times the price of InterWorx licenses sufficient to run a server cluster and provide a fraction of the functionality.
InterWorx provides an all-in-one bare metal cloud platform for managing web servers, database servers, and file servers, with sophisticated cluster management capabilities, support for multiple remote databases, advanced load balancing, and realtime resource graphs of cluster nodes.
Adherents of the virtualized cloud would like us to believe that they offer the only game in town for enterprise scalability, but that's not the case. With the exception of a few edge cases where by-the-hour elasticity is required, bare metal clouds provide levels of scalability more than sufficient to meet the needs of most businesses, while also providing more efficient use of hardware resources, better reliability and availability, and superior performance.
The choice is not between the virtualized cloud and high-cost enterprise scalability solutions. There is an enterprise scalability solution that offers the advantages of the cloud without the cost and performance issues of virtualized cloud technology, and sophisticated load balancing and cluster management without the price tag associated with other enterprise tools. That solution is InterWorx and the bare metal cloud.