The votes were cast, the order was placed, and we're proud to show off the new InterWorx t-shirt design!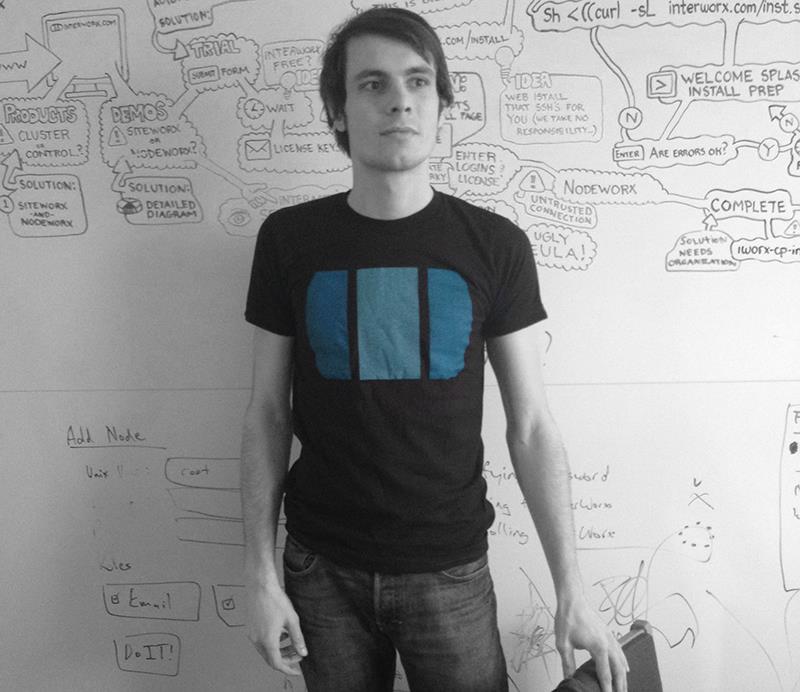 Modeled by our intrepid designer, Trevor, the design features our classic "pill" logo printed using a vintage process, giving it a softer feel and fun look. Special thanks to Commonwealth Press for the printing!
AND — we have a winner from the t-shirt design poll — Ryan! Congrats!
Just for kicks, how about the first 5 people to comment win one, too! 🙂