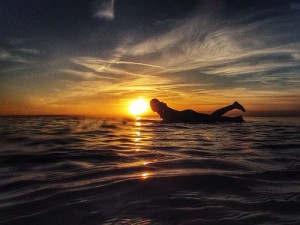 Each month we round up the best content from the worlds of system administration, enterprise IT, security, and web hosting.  If you're looking to catch up on what you've missed so far this summer, look no further. These are the best articles from June. Enjoy, and let us know if we missed anything notable in the comment section. If you'd like to keep up with the same great content on a daily basis, feel free to follow us on Facebook, Twitter, or Google+.
System Administration
How I Poured a Client's Emails Straight Into the Spam Bin –  By misunderstanding how a single word was being used, I caused a boo-boo that counts as "really stepped in it this time."
The Sought After Linux Professional – There's no such thing as "just a Linux sysadmin," which is what makes Linux professionals so incredibly valuable. We've all been hearing that the demand for Linux professionals is "at its highest ever!!!" for years.
How to Become an Effective Database Administrator – Big data, machine data, small data, personal data, corporate data; data is everywhere and it's the centerpiece of so many businesses. The question is, who is looking after it? The explosion of data hasn't seen a corresponding growth in the size of IT teams, so it's falling to IT administrators to manage these ever increasing and complex databases.
Awesome Sysadmin – A curated list of amazingly awesome open source sysadmin resources inspired by Awesome PHP.
Linux System Administration Part 1 – Being a system administrator is a sometimes strange and difficult role: nobody knows you exist unless there is a problem, and then it's instantly considered your fault.
Enterprise IT
Red Hat Unveils Red Hat Enterprise Linux 7, Redefining the Enterprise Operating System – Red Hat, Inc., the world's leading provider of open source solutions, announced the general availability of Red Hat Enterprise Linux 7, the latest major release of the company's flagship platform.
The High Road to Building an Enterprise SaaS Company – Developing an enterprise-grade SaaS product is not easy. The keys are maintaining capital efficiency, launching early versions to the SMB market and constantly applying customer development methods.
The Emergence Of The Third Generation Enterprise Mobile Platform – Mobility is one of the most transformational trends in the modern enterprise. Smartphone and tablets have changed how employees fundamentally use their computers, which means the entire notion of enterprise productivity and software development must be rethought.
One Enterprise Tech Trend to Rule Them All – Recently I was asked what I thought was the most important trend in IT. And it wasn't hard to answer: The shift from proprietary, scale-up systems to commodity, open source, scale-out systems.
Hosting
Apache or Nginx? Go With Both – I happened to read Netcraft's May 2014 Web server market share report the other day. We can all equivocate and gnash our teeth over Netcraft's data collection methodologies, but there has to be something to Netcraft's claims that Apache is losing market share to other Web servers.
With the Americas Running out of IPv4, it's Official: The Internet is Full  – In April, ARIN, the (North) American Registry for Internet Numbers, announced that it had reached "phase 4" of its IPv4 countdown plan, with fewer than 17 million IPv4 addresses remaining. There is no phase 5.
OpenSSL Project Roadmap – This document is intended to outline the OpenSSL project roadmap. It is a living document and is expected to change over time. Objectives and dates should be considered aspirational.
InterWorx vs. cPanel – We often get asked which control panel goes best with our VPSes and dedicated servers.  It's not an easy question to answer, since they all have their strengths and weaknesses.  So we're going to take a look at some of the differences between cPanel — arguably the most popular panel we sell — and InterWorx.
Security
Anti-Hacking Team Sees 'Red Threat' Unless Firms Share Data – In an 11-story office building in the Washington suburbs, hundreds of U.S. cybersecurity analysts work around the clock to foil hackers. Possible breaches of government networks show up as red flashes on screens that line the walls. Something big is coming, some of the analysts say.
This Site Shows Who Is Hacking Whom Right Now — And The US Is Getting Hammered – U.S.-based computer security firm Norse has released a real-time animated map that illustrates ongoing cyberattacks around the world. Without a doubt, the U.S. is getting constantly hammered by hackers.
Overhauling Data Center Security for the Good of All – The Great Debate this week, "Optimizing data center security: Overhaul or incremental changes?", between David Chernicoff and myself covered some interesting territory.
Twenty-Year-Old Vulnerability in LZO Finally Patched – A 20 year old critical subtle integer overflow vulnerability has been discovered in Lempel-Ziv-Oberhumer (LZO), an extremely efficient data compression algorithm that focuses on decompression speed, which is almost five times faster than zlib and bzip compression algorithms.
We've seen a lot of awesome uses for a Raspberry Pi, but the Gameboy Pocket recreation is definitely one of the most inspired.
Photo Credit: Flickr User/gbeynon99