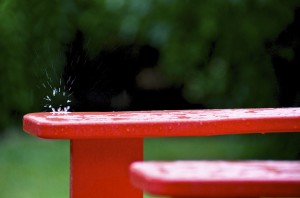 As Winter turns into Spring and the weather starts getting warmer, we know that you're not trying to spend your time searching the internet for the best articles. However, we love doing that. So to save you some effort, we've gathered up the best SysAdmin, hosting, security, and enterprise IT content from the past month. If you'd like to keep up with the same great content on a daily basis, feel free to follow us on Facebook, Twitter, or Google+. Here are the best articles from March. Enjoy, and let us know if we missed anything notable in the comment section.
System Administration
Inside the NSA's Secret Efforts to Hunt and Hack System Administrators – Across the world, people who work as system administrators keep computer networks in order – and this has turned them into unwitting targets of the National Security Agency for simply doing their jobs.
12 Ways to Disaster-Proof Your Critical Business Data – "There is no silver bullet to disaster recovery," says Jack Bailey, engineering manager at cloud computing provider iland.
Unix: Networking Basics for the Beginner – Need a jump start on Unix networking? Whether you're working on your home network or setting up systems at work, here are some Unix commands and insights that might prove helpful.
Meet your virtualization team: The SysAdmin – The perfect virtualized infrastructure requires collaboration from a number of skill sets. An efficient virtualization team combines these skills and clearly defines roles from the start.
My Sysadmin Tool of Choice – We recently underwent a semi-invasive project here on campus. It involved replacing the backbone switch for the entire campus and replacing it with a larger chassis which allowed us to consolidate some switches into the new chassis along with adding some 10G switching capacity.
Enterprise IT
Security Statistics Show That We Need To Reinvent Enterprise IT – Often the conversation about the security of technology systems is parsed in terms that suggest the biggest risk vector comes from small organizations without the IT budget to ensure good security.
The Enterprise Technologies to Watch in 2014 – Adopting new technology in the enterprise is often an uphill battle, as summoning the resources, building the skills, and managing the risk of the cutting-edge often takes as much art as it does science.
Enterprise Hadoop and the Journey to a Data Lake – If there's one thing my interactions with our customers has taught me, it's that Apache Hadoop didn't disrupt the datacenter, the data did.
10 Innovation Tips for Enterprise IT from the Land of Startups – "Whether you're a big brand or a startup that has momentum but is not yet mainstream, how do you keep the wheels of innovation turning without cannibalizing your money-making product?"
The College Basketball-ization of the Enterprise IT Landscape – As I listened to Microsoft's new CEO Satya Nadella give his first press conference and talk about how Microsoft is going to deliver new solutions that lie at the "intersection of cloud and mobile computing" — think Office for iPad — it got me thinking how heterogeneous today's IT infrastructure has really become and just how fragmented the IT vendor landscape is today.
Mobile Apps Are Revamping the Enterprise – Over the last few years, mobile technology has emerged as a foundation for the digital enterprise. It has introduced new tools, features and capabilities, while revamping and reinventing the way business takes place.
Hosting
6 IT Strategies to Stay Ahead of Data Center Trends – Automation, virtualization, cloud computing — these technology trends are transforming the data center and enabling companies to lower costs, increase flexibility and improve reliability.
Coming ARM-based Servers Set to Transform Hosting, Cloud Computing – The physical infrastructure behind web applications is about to undergo a major change at the chip-level, although it might not happen overnight.
The Internet of Things Will Require New Thinking on Data Centers – Connecting billions of devices to the internet and then building services around the data those devices collect will require a shift in the way we think about data centers. You're going to have to accept the cloud.
Security
The Good, The Bad And The Ugly Of Bitcoin Security – It's probably safe to assume that Bitcoin is here to stay. Yes, it's a bit volatile and yes, other cryptocurrencies are a lot easier to mine and a lot cheaper to buy, but the ever-growing number of ways to spend bitcoins is a testimony of the resilience of the world's most popular, and polarizing, cryptocurrency.
25,000 Co-opted Linux Servers Spread Spam, Drop Malware and Steal Credentials – A new report details how 25,000 servers were compromised. The attacks would have failed if more than single-factor login (username/password) had been required.
WordPress DDoS and Other HTTP Reflectors – Lately, there has been a lot of buzz about reflection and amplification attacks extending DDoS harm.  The new kid on this attack block is NTP.  NTP, or Network Time Protocol, is an amplification attack that is an emerging form of DDoS.
Encryption Companies Rise as Anxiety Over Data Mounts – Investors are pumping millions of dollars into encryption as unease about data security drives a rising need for ways to keep unwanted eyes away from personal and corporate information.
This month, we leave you with this video showing one man's working LEGO computer keyboard. We're very jealous.
Photo Credit: Jamie McCaffrey