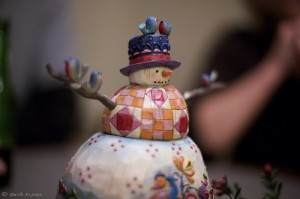 It's time for the first monthly roundup of 2014. If you follow us on Facebook, Twitter, or Google+, you'll know that we like to share our favorite System Administration, Hosting, Security, and Enterprise IT content throughout each month. Knowing that it's hard for you guys to catch everything with all the noise coming at you, we like to round up the best of these articles at the end of the month for your convenience. Here are the best from January. Enjoy, and let us know if we missed anything notable in the comment section.
System Administration
How to Check Internet Speed from the Command Line on Linux – When you are experiencing slow Internet access, you may want to test the Internet speed of your upstream ISP (often called "last mile" in the residential broadband networks) as part of troubleshooting.
10 Things We Forgot to Monitor – There is always a set of standard metrics that are universally monitored (Disk Usage, Memory Usage, Load, Pings, etc). Beyond that, there are a lot of lessons that we've learned from operating our production systems that have helped shape the breadth of monitoring that we perform at bitly.
My Nerd Life: Too Loud, Too Funny, Too Smart, Too Fat – If there is only one message you take away from reading this, let it be this: Linux and FOSS do not need more glamorous elite uber-rockstar coders.
Why Computer Science Degrees Translate to System Administration – I run across a lot of articles and posts that talk about how a degree in Computer Science is usually irrelevant to system administration and that you are just as well off with another degree or no degree at all.
Optimising NginX, Node.JS and Networking for Heavy Workloads – Used in conjunction, NginX and Node.JS are the perfect partnership for high-throughput web applications. They're both built using event-driven design principles and are able to scale to levels far beyond the classic C10K limitations afflicting standard web servers such as Apache.
The SysAdmin's Guide to Drupal 7 – This post is written for SysAdmins, IT Directors, and CTOs who either manage a Drupal 7 site or are thinking of bringing a Drupal 7 site into their portfolio of technologies.
Enterprise IT
Six Enterprise IT Buzzword Predictions for 2014 – Just for fun, I thought I'd share some predictions on the 2014 fate of popular 2013 buzzwords. 1. "Social" becomes an expected feature of any solution. Employees will expect to see social interaction capabilities in business applications now.
Is The Cloud Platform Battle Over? – There's been a renewed debate recently over the various layers of cloud computing stacks. At stake is a fight for cloud computing market share and mind share — and possibly, the future of cloud platforms.
Enterprise Mobility: Devices, Security, Design, And Distribution – Every Sunday for this column, I write on something related to mobile. To date, it's mostly been about consumer-facing apps, device sensors, user interfaces, tactics like push notifications, and a range of other topics.
The Enterprise IT Infrastructure Agenda for 2014 – IT infrastructure managers must simultaneously capture the next rounds of efficiencies, accelerate the transition to next-generation infrastructure, reduce risks, and improve organizational execution.
10 Ways Enterprise IT is Changing – From the rising influence of marketing to the impact of mobile to the realities of offshoring, 2014 is going to have its share of trends and disruptions that affect IT.
Will the Next Wave of Innovation Make Enterprise IT Less Relevant? – What if something comes along that disrupts all the IT department's plans to offer centrally contained and managed IT services and applications?
Hosting
How Data Center Operations are Affected by Downtime Costs – Downtime is not a word that data center operations strategists like to hear, but it's one of the most important considerations for the effective planning and operation of a data center.
10 Tips for Choosing the Right Domain Name – On the Web, your domain name is your identity. It's how people find you, the name clients pass to others. Needless to say, nothing is more important.
Grow Your Business With A Green Data Center Strategy – With budgets tight and new agendas for social, mobile and cloud, for many, green initiatives are middle to low priority, often considered but secondary to price and convenience.  So why should you care about green?
Security
Security Professionals Identify IT Risks Associated with Cloud Computing – It's highly likely that cloud security will be one of the hot topics at this year's RSA Security Conference coming up in February. Yes, there will surely be a lot of rhetoric and hype, but this is a very important topic for our industry to discuss as cloud computing continues to gain momentum with enterprise organizations.
Want To Develop Information Security Skills? Capture The Flag – Among computer security professionals, there's a popular competition known as Capture the Flag (CTF). You'll often find them held at less conventional conferences such as Defcon, and at universities and infosec gatherings.
Stealthy Botnet Bug Infects Macs, PCs, Linux Machines – The more complex software gets, the more complex malware becomes in return, as a new Trojan that infects Windows PCs, Macs and Linux boxes alike demonstrates.
Understanding and Mitigating NTP-Based DDoS Attacks – Over the last couple of weeks you may have been hearing about a new tool in the DDoS arsenal: NTP-based attacks. These have become popular recently and caused trouble for some gaming web sites and service providers.
This month, we'll leave you with a fun video. These guys created a life-sized Lego car that is powered by air. We're definitely jealous.
Photo Credit: David Flores