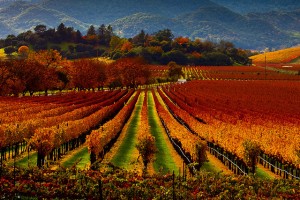 Halloween is in the books and Thanksgiving is soon to be upon us. Tis the holiday season indeed. Since our last roundup, we learned a few important things. One. Thou shall not use free hosting or bad things will happen. Two. Don't forget security in the Internet of Things era. Not a good idea. And three. The international cloud is a confusing place. So without further delay, here are the best SysAdmin, Web Hosting & Cloud, Enterprise IT, and Security articles from October and November. For the same great content, follow us on Facebook, Twitter, or Google+ the rest of the year. Enjoy, and let us know if we missed anything notable in the comment section.
System Administration
USENIX Journal of Education in System Administration – I challenge JESA to create the next generation of system administrators (SAs) who can meet a wide range of ever-changing duties and responsibilities. As I will show, this is necessary for society as a whole to continue to grow and survive.
Malware Meets SysAdmin – Automation Tools Gone Bad – Talos recently spotted a targeted phishing attack with several unique characteristics that are not normally seen. While we monitor phishing campaigns used to distribute threats such as Dridex, Upatre, and Cryptowall, targeted phishing attacks are more convincing because the format of the message is personalized to the targeted user.
A Brief Guide to Starting Your IT Career as a Linux Sysadmin – According to the 2015 Linux Jobs Report, 97% of hiring IT managers are looking to add Linux talent this year. There are more than 50,000 open jobs on dice.com requiring Linux experience.
Enterprise IT
The Rise of Node.js – and Why it Will Rule Enterprise Software Development for at Least a Decade – Node.js was made possible following Google's release of its V8 JavaScript engine, which was developed as the JavaScript execution engine for the Chrome browser. Shortly after V8 was open sourced, Ryan Dahl, the inventor of Node.js, realised that the execution engine could be used to power a whole new concept of server-side JavaScript.
Why Enterprise IT Will Go The Way Of US Manufacturing – If you're an armchair student of business history, you enjoy finding strong parallels between different industries at different times. I continually compare the current transformation in enterprise IT with what happened in manufacturing in the last few decades of the twentieth century.
Micro Apps for Enterprise Mobile: Evolve or Die – Now that it has become easy to create mobile applications, there's a trend in enterprises to create lots of small apps – one for each department and each business process seems to be the norm.
Hosting & Cloud
The Stack That Helped Medium Drive 2.6 Millennia of Reading Time – Medium is a network. It's a place to share stories and ideas that matter — it's where you move thinking forward, and people have spent 1.4 billion minutes — or 2.6 millennia — reading on Medium. We get over 25 million unique readers every month and tens of thousands of posts published each week.
13 Million Plaintext Passwords Belonging to Webhost Users Leaked Online – A security researcher has discovered a trove of more than 13 million plaintext passwords that appear to belong to users of 000Webhost, a service that says it provides reliable and high-speed web hosting for free.
The Strange Geopolitics of the International Cloud – Road trips are always defined by the places there isn't enough time to see. Writing about The Cloud through the lens of a road trip is tricky, because those gaps of things unseen tend to be on other continents. The presumed technical advantage of The Cloud is that it's a global apparatus, and here we were barely able to take in the lower forty-eight, barely able to take in a single city.
Do Containers Render Virtualization Obsolete For Web Hosting? – Whenever a new technology comes along, or an old one finds new applications and attention, the question arises: "Does this new-fangled awesomeness render the old technology obsolete?" The current disruption-focused mindset makes these questions even more likely to arise.  
Security
State of the States on Cybersecurity –  Information communication technologies (ICTs), and the Internet in particular, have become critical to economic growth and social development in the 21st century. Over the last 40 years—and especially in the last 15—governments and businesses have embraced the Internet and ICTs for several reasons
2015 Web Application Attack Report (WAAR)  – Welcome to the annual Web Application Attack Report #6 (WAAR) from Imperva. This report contains a thorough analysis of attack and alert data sourced from the many deployments of Imperva Web Application Firewalls (WAF).
Cybersecurity and Data Science – At Ognitio, we develop large scale infrastructures and prepare companies to a world that is in perpetual change. As we solve problems in a wide variety of domains by applying recent techniques in data science, we couldn't get away without undertaking extensive researches in cybersecurity.
Why IoT Security Is So Critical – Twenty years ago, if you told me my phone could be used to steal the password to my email account or to take a copy of my fingerprint data, I would've laughed at you and said you watch too much James Bond. But today, if you tell me that hackers with malicious intents can use my toaster to break into my Facebook account, I will panic and quickly pull the plug from the evil appliance.
To end this month's roundup, we'll leave you with a happy birthday to ourselves. Who wants pancakes?
Image Credit: Malcolm Carlaw