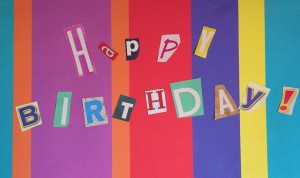 Since our last roundup, InterWorx turned ten-years-old. So happy birthday to us. We look forward to our rambunctious teenage years. Around the world of tech,  there were some other notable events in the last thirty days as well. IPv4 addresses officially ran out in North America, Facebook went down a couple of times, and oh yeah, did we tell you that we turned 10?!? So without further delay, here are the best SysAdmin, Web Hosting & Cloud, Enterprise IT, and Security articles from September and October. For the same great content, follow us on Facebook, Twitter, or Google+ the rest of the year. Enjoy, and let us know if we missed anything notable in the comment section.
System Administration
Your Load Generator Is Probably Lying To You – Take The Red Pill And Find Out Why – Pretty much all your load generation and monitoring tools do not work correctly. Those charts you thought were full of relevant information about how your system is performing are really just telling you a lie. Your sensory inputs are being jammed.
30 Years As A Sysadmin – Looking back after spending more than 30 years as a Unix systems administrator, I have to say that's it's been quite a ride. It certainly wasn't 30+ years of doing the same thing.
15 Useful Linux and Unix Tape Management Commands For Sysadmins – Tape devices should be used on a regular basis only for archiving files or for transferring data from one server to another. Usually, tape devices are all hooked up to Unix boxes, and controlled with mt or mtx.
Enterprise IT
Enterprise IT Spend on Non-Cloud Infrastructure Set to Slump in 2015 – The amount of money invested in on-premise IT infrastructure will fall by 1.6% in 2015, as enterprises look to move more workloads and applications to the public cloud.
Why CIOs Should Worry About the Internet of Things – The Internet of Things brings with it the promise gee-whiz applications and life-changing innovation. But one thing's for sure – there are as many questions as there will be gigabytes of data being poured into your data centers.
Are Wearables Worth the Cybersecurity Risk in the Enterprise? – The Internet of Things and wearable technology are becoming more integrated into our everyday lives. If you haven't already, now is the time to begin planning for their security implications in the enterprise. According to research firm IHS Technology, more than 200 million wearables will be in use by 2018.
Hosting & Cloud
It's Not Just Facebook that Goes Down — The Cloud Isn't as Robust as We Think – The computing cloud we have created supports much of our day-to-day office and leisure activity, from office email to online shopping and sharing holiday photos. Even health, social care and government functions are moving towards digital delivery over the internet.
The Ups and Downs of Cloud Compliance – Compliance doesn't need to slow down cloud adoption, but it should remain a high priority in cloud-enabled IT environments. Federal and state laws that protect information security and data privacy differ widely and are becoming increasingly complex. The global picture is even more difficult to unravel.
North America is out of IPv4 Addresses—For Really Real This Time  – As of yesterday, North America is out of IPv4 addresses. Getting that feeling of déjà vu all over again? In July, we reported that ARIN, the American Registry for Internet Numbers, was activating its waitlist policy, wherein organizations that qualify for a block of IPv4 addresses larger than the largest block in ARIN's available pool of addresses could opt to wait for that larger block to become available.
Why Small Cloud Companies Have An Advantage Right Now – The race is heating up for cloud companies, as some of the largest players battle it out over how much storage they can offer and at what price point. That may seem like a great thing—who wouldn't want more cloud storage for less?—but the reality is that everything has a cost.
Security
Where Do Major Tech Companies Stand on Encryption? –  There's a major battle brewing over encryption right now. Law enforcement agencies are trying to demand "backdoors" to our sensitive data and communications, while civil liberties groups are fighting back through a new campaign called SaveCrypto.
The MySpace Worm that Changed the Internet Forever – Samy didn't want to be everyone's hero. He didn't even want new friends. But thanks to a few clever lines of code, in less than a day, he became the "hero," and a "friend," to more than a million people on what was, at the time, the most popular online social network, MySpace.
The Web Authentication Arms Race – A Tale of Two Security Experts – Web authentication systems have evolved over the past ten years to counter a growing variety of threats. This post will present a fictional arms race between a web application developer and an attacker, showing how different threats can be countered with the latest security technologies.
How the Basics of Network Security Have Evolved – Not so long ago, network security consisted of a handful of autonomous components that performed basic and completely separate tasks. Network architects had to be cautious about "over securing" networks as device design often had to compensate for single points of failure and potential bottlenecks.
To end this month's roundup, we'll leave you with a happy birthday to ourselves. Who wants pancakes?
Image Credit: C. VanHook