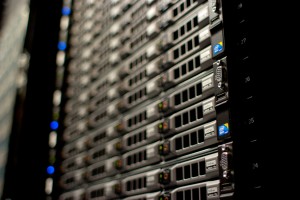 If you've been paying much attention to cloud industry news, then you already know that the bare metal cloud has, of late, been catching on like wildfire. Everyone's been buzzing about how powerful it is compared to traditional cloud computing; everyone's been talking about its potential in the world of enterprise. One of the most significant driving factors in this discussion – and indeed, in the increased adoption of bare metal – is the Open Compute Project.
Today, we're going to look at exactly how this came about. What exactly is Open Compute's relationship with bare metal? More importantly, what makes the two such a great match?
To understand that, we're first going to need to take the time to explain what Open Compute actually is.
Announced back in April of 2011 by Facebook, The Open Compute Project was an initiative designed to transform data center design from a secretive, relatively cut-throat industry into something closer to the open-source market. In short, it was an attempt by Facebook to help businesses around the world create the first open-source data centers. It didn't take long for such an ambitious undertaking to begin garnering worldwide attention, as more and more organizations began signing up to work on it.
Today, there are some pretty big names working on the project with Facebook, including Goldman Sachs, Arista Networks, Rackspace, and, most recently; Microsoft. Together, they've given IT a number of incredibly powerful innovations – many of which have served to directly drive bare metal cloud adoption.
This is not an unintentional move on their part, either. As noted by Computer Weekly, many of these businesses are actually directly relying on the Open Compute Project to help them improve their bare metal offerings. Earlier this year, for example, Rackspace used Open Compute server designs to unleash a new offering designed to give their clients the capacity to spin up and shutdown dedicated servers just like they were virtual machines.
Innovations like that are precisely the reason why Open Compute goes together so well with the bare metal cloud. They're developed with the aim of making an already-attractive service even more efficient, effective, and affordable – a winning approach no matter how you look at it. Because so many leaders in the field of bare metal cloud computing are so directly involved with Open Compute, it seems only natural that it should be a key factor in the evolution of the service.
There are many factors driving adoption of the bare metal cloud. Its ability to isolate physical resources makes it an attractive option for security-conscious businesses, while its enhanced performance means businesses with resource-intensive applications will ultimately find it far less expensive than a traditional cloud. Not only that, the absence of virtualization means that it provides all of this at a significantly reduced overhead.
Pretty sweet deal, no? And thanks to the Open Compute Project, it's only going to get sweeter. In light of mounting concerns about overhead, cost, and performance, the innovations provided by Open Compute means that bare metal has never been more popular.