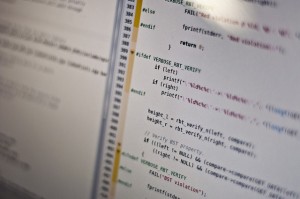 The days when it was reasonable to argue that open source is a mistake either as a model for software development or as a part of a business model are long gone. The world is dominated by companies that use open source, that build open source, and that make money from open source. Even that old holdout Microsoft is firmly committed to open source. InterWorx wouldn't exist were it not for open source projects that range from Linux and CentOS to Apache.
But it can be difficult to see where the percentage lies in dedicating significant expense and expertise to create something only to give it away. In this article, I'd like to take a look at three ways businesses are leveraging open source software to make money.
The Red Hat Model
Red Hat was the first billion dollar OS company and it remains hugely popular. In essence, Red Hat gathers together a huge range of open source software and combines it — along with some of its own software — into a Linux distribution. Most of that distribution is also freely available as CentOS, which is now part of Red Hat, so the company doesn't make its money there.
Red Hat's business model is all about support. The company creates a product and then offers a range of support services and related expertise.
The WordPress Model
WordPress is the world's most popular content management system. It's free and open source, used on millions of sites that don't pay a penny for the privilege. WordPress creator Matt Mullenweg founded Automattic to build a business around WordPress. Automattic creates platforms and services with WordPress and tools that serve the WordPress ecosystem, the most obvious of which is WordPress.com — itself a freemium service. Some consider the WordPress model to be the best bet for open source businesses going forward — Red Hat-type companies are difficult to scale.
The Open Core Model
In this model, the core of an application is open source and freely available, but the company creates proprietary extensions or services that extend the application. MySQL under Oracle's ownership can be considered open core. IBM's Linux software is a free core on top of which the company sells proprietary middleware and database software.
There are also number of lesser models that tend to be employed by smaller projects, including the donation model, the foundation model (Linux, in part), and the crowdfunding model. Additionally, many companies simply invent solutions that scratch their own itches and release them back to the community.
Image: Flickr/Riebart