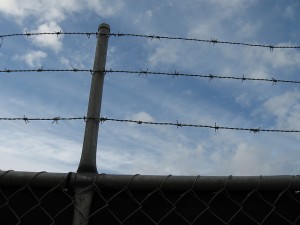 In the second of our series comparing Interworx to other server management products, we're going to take a look at security and discover how Interworx reacts to security issues. If you'd like to see a detailed comparison of Interworx 5 with cPanel, Parallels Plesk, and DirectAdmin, take a look at our comprehensive comparison matrix.
Server management software is complex and involves integrations with many different pieces of software. As with any complex software, particularly those that interface with a range of other applications, there exists a small risk that security vulnerabilities will be inadvertently introduced.
That's a reality all software developers live with, so it's important that they have procedures in place to both minimize the chance of vulnerabilities being created and to deal swiftly and openly with any security issues that arise.
Let's have a look at how Interworx compares to other server management applications. We don't expect you to take our word for it, so we're relying on figures drawn from Rack911 Labs' recent Year In Review white paper. Rack911 Labs are a respected security auditing company.
There are two important factors when it comes to dealing with software vulnerabilities: how quickly the developers respond to an initial reports and how quickly they release a patch that fixes the problem.
DirectAdmin did well in the first category, responding almost immediately to reported vulnerabilities. They didn't do so well with patching, taking an average of 64 days to release a patch.
cPanel didn't do well for either metric. They took an average of 13 days to respond to reported vulnerabilities and an average of 36 days to release a patch.
Plesk did rather better than both cPanel and DirectAdmin, responding within one day and taking an average of nine to patch.
Which brings us to Interworx. We have processes in place to immediately prioritize reports of potential security vulnerabilities, and our average response time was one day. Our average time to release a patch was just seven days, putting us well ahead of competing server management applications.
Because of our proactive approach to potential vulnerabilities, Rack911 Labs were able to confidently say:
[W]e feel that InterWorx were the most effective of all the control panels when it came to handling security
We take security seriously because we know you take security seriously. Your clients depend on the security of our software, and that's a responsibility that means everything to us.
This is the second in a series of posts comparing Interworx to alternative server management applications. The first considered another way that Interworx helps keep your sites secure: per site sub-users controlled by site owners. There are more to come, so subscribe to the feed or follow us on Twitter or Facebook to hear the latest.
Image: Flickr/second_mouse