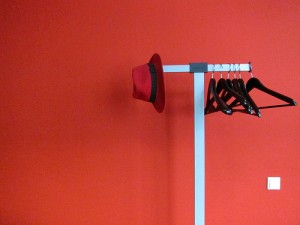 As we wrote a couple of months ago, CentOS, the most popular operating system for web hosting providers, is no longer a free agent. The RHEL-based distribution was brought under the wing of Red Hat. In a recent event at the Linux Collaboration Summit, CentOS Engineering Manager Karsten Wade revealed further details about Red Hat's plans for CentOS.
There wasn't really any doubt about this, but those of you who were worried that Red Hat was looking to kill its competition can rest assured. CentOS isn't going anywhere and there are no plans to charge users. Those of you who prefer Fedora and were worried about its future can also relax. Fedora plays a quite different role in the Red Hat universe and it will continue to fill its niche as a cutting-edge distro and test ground for technology that will later be integrated into RHEL and CentOS.
An interesting tidbit of information revealed by Karsten is that CentOS users outnumber RHEL and Fedora users combined, which helps explain why Red Hat was so eager to bring it within the stable. While RHEL has no intention of charging for CentOS itself, it's a fair bet that the company hopes to encourage at least some proportion of CentOS users to move to a paid support package on RHEL.
In further good news, although CentOS and RHEL will be kept strictly separate, it seems that new CentOS releases will track RHEL releases more closely. No more waiting for weeks or months for RHEL-equivalent new versions of CentOS to hit the servers.
There are some changes in store for CentOS. In fact, there are going to be lots of CentOS's. Red Hat plans to create multiple versions of the OS, known as Special Interest Group releases (SIGs), each of which will concentrate on fulfilling a particular set of needs.
The CentOS we all know and love is to become CentOS Core, which will remain more or less the same as it is now. In an effort to bring more up-to-date software into CentOS without breaking its legendary stability, other SIGs will have cutting edge software from specific areas included. For example, the CentOS cloud SIG may have an up-to-date version of OpenStack included.
There are many SIGs in the planning stage, including a dedicated SIG for web hosting. It'll be interesting to see how the web hosting industry reacts and whether they choose to stick with CentOS Core or adopt a specialized hosting version that will no doubt include more recent versions of core web hosting applications.
RHEL and CentOS are closely tied together, and given the huge popularity of the former, it's in Red Hat's enlightened interest to keep the OS as healthy as possible. Red Hat's oversight of CentOS may bring changes, but it looks as though it won't have any negative impact on the web hosting industry and its operating system of choice.
Photo credits: Joaquim Rocha