Earlier this week, InterWorx 5.0 officially graduated from pure beta status with the release of RC1. The full release will be out to everyone soon, and while the folks who have participated in the beta have been getting familiar with all the new features and changes, the rest of our community hasn't yet had the pleasure! (h/t to Jeff for this preview suggestion 🙂 )
There are literally hundreds of fixes, changes, tweaks, and features included in 5.0, which will all be detailed in the full changelog when it's released (if you want to get a taste, take a look at all the beta entries in the changelog). However, there are some BIG new features that you'll notice right off the bat. Without further ado, the top 3 new features in InterWorx 5.0:
1. Heliotrope, our new default theme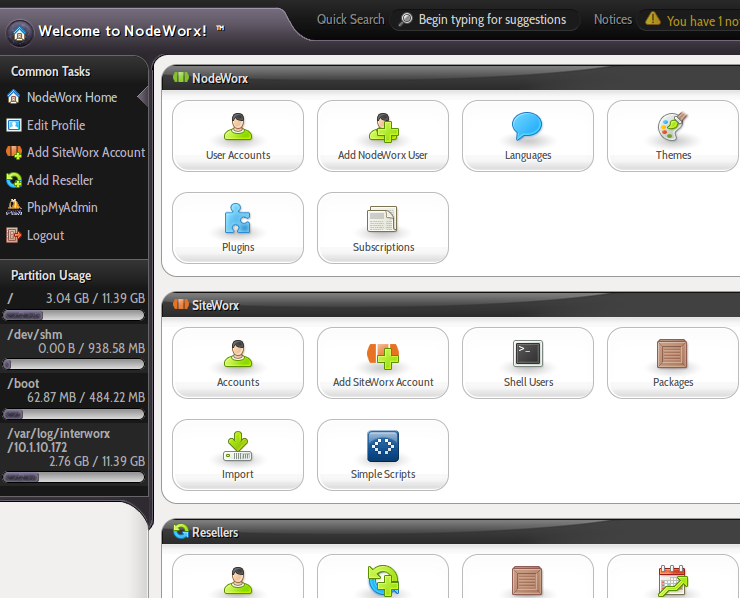 The first thing you'll notice is the new default theme, Heliotrope. Based on our new website design, Heliotrope brings a polished, modern look and feel to every aspect of your control panel. Want to try it out before it's released? You can take it for a test drive by logging into our live demo.
If you made a custom theme, though, or prefer one of our other built-in themes, you can still change your theme anytime by logging into NodeWorx and going to NodeWorx –> Themes. You can also change the menu style from big (pictured above) to small (a sidebar menu format) by changing the settings for specific NodeWorx & SiteWorx accounts.
2. Full IPv6 Support & Advanced IPv6 Management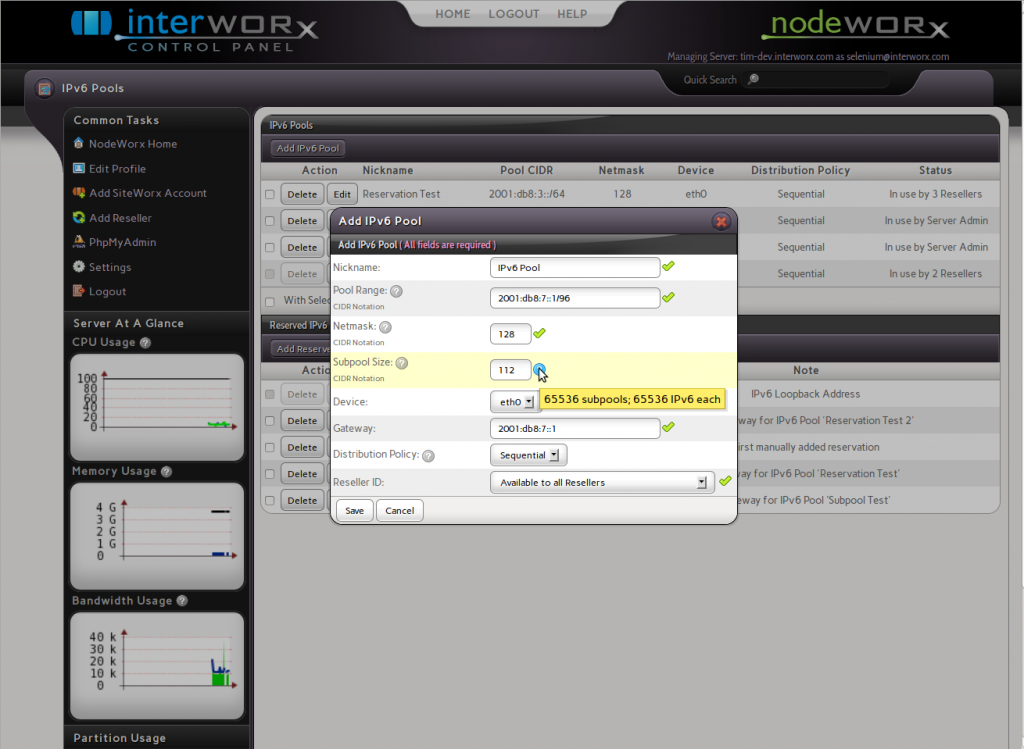 IPv6 support has become a necessity in today's hosting world, but adding support for it is just part of the solution. IPv6 opens up a HUGE number of potential addresses for you and your customers to use, and managing them all is no small task. That's why we created IPv6 Pools and Subpools — features that allow you to manage and distribute your IPv6 allotment in a way that won't drive you — or your customers — crazy 🙂
3. SNI Support
Name-Based SSL with Server Name Indication (SNI) is a method for using shared IPs to serve SSL in a practical way. There are some inherent limitations (no version of IE that runs on XP works with it, some mobile browsers don't like it, and it requires openssl 0.9.8+, which only CentOS 6 supports). Nonetheless, SNI has become an important feature for today's hosts, and with InterWorx 5.0, will be fully supported.
These are really just a taste of all the goodness included in InterWorx 5 — nearly every component of InterWorx has been improved. We can't thank our beta participants enough for all of their help and feedback, and we look forward to hearing everyone's thoughts when it's out in the wild. The big release day is just around the corner — so close we can almost taste it!