Did you know that every InterWorx theme comes with two menu and layout options? They each offer a unique user experience and can be a quick and easy way to tailor your InterWorx install to your needs. Here's a quick overview of each:
Small Menu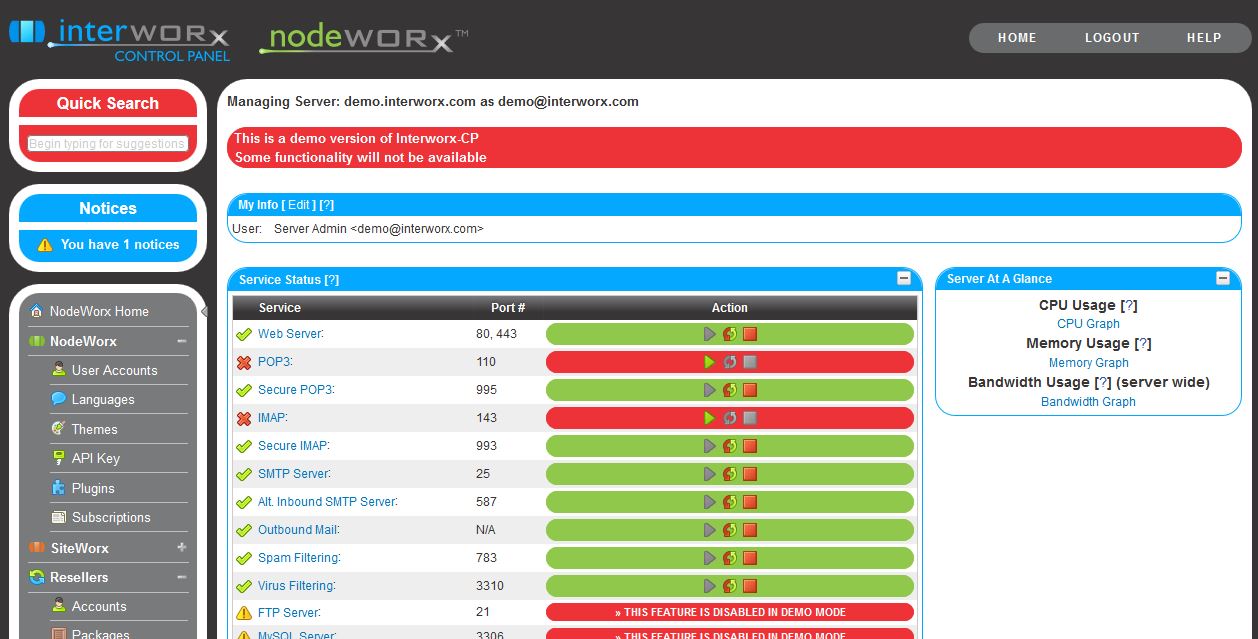 The Small Menu option is the default choice in InterWorx, so it's probably what you're most familiar with. It features an expandable left sidebar menu with a main content area dedicated solely to what you're working on. Overall, it's clean, straightforward and easy to navigate.
Big Menu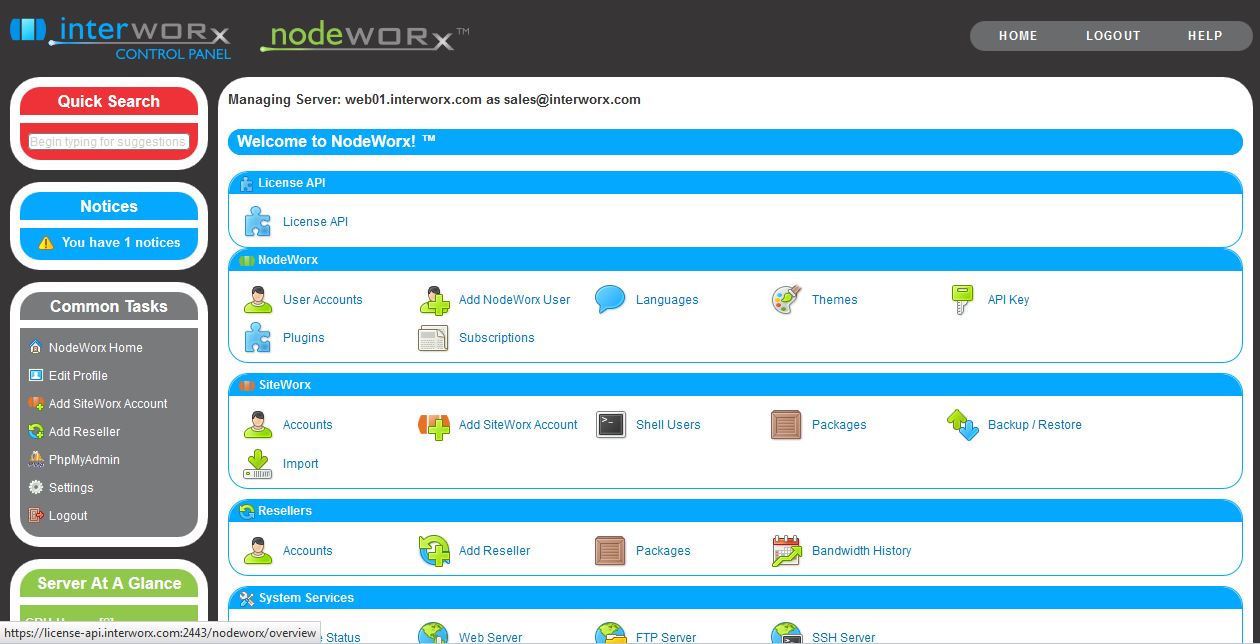 The Big Menu option offers a completely different layout — instead of a sidebar menu, the navigation is presented as large icons in the main content section of the screen. The sidebar then contains useful links and information, for example commonly used tasks and continuously updated server graphs. Overall it offers an experience more similar to the smartphone and tablet interfaces that have become more prevalent in recent years.
How to Change Menu Styles
Changing menu styles is very easy, and can be done on a per-user basis to allow for maximum flexibility. To change it, simply log into NodeWorx and then go to NodeWorx –> User Accounts. Click "Edit" for the user account that you want to change, and then select the Menu Style as shown below:
What do you think? Let us know which menu style you prefer using the poll below! At the bottom of the post are some additional images of each for you to look at 🙂