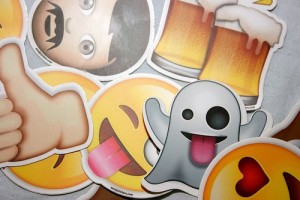 Since our last roundup, quite a bit has happened around the tech field. Apple released a new iPhone and iOS version. Oh yeah. Hot dog and taco emoji are coming. In the world of web hosting, IPv4 depletion is already happening. Are you ready? Looking for a Magento host this month, we've included an article to help you make an educated choice. Although, we could also save you time and send you the way of Nexcess. So without further delay, let's get to it. Here are the best SysAdmin, Web Hosting & Cloud, Enterprise IT, and Security articles from August and September. For the same great content, follow us on Facebook, Twitter, or Google+ the rest of the year. Enjoy, and let us know if we missed anything notable in the comment section.
System Administration
Linux Foundation Sysadmins Open-Source Their IT Policies – The Linux Foundation is no stranger to the world of open source and free software — after all, we are the home of Linux, the world's most successful free software project.
What's It Like To Be A DevOps Or SysAdmin At WP Engine? – It's easy to think that being a DevOps or SysAdmin at WP Engine means days and nights spent troubleshooting WordPress sites. And while as a company we do indeed do that 24/7, that's not the charter of our infrastructure team.
A 1985 Essay from a Bulletin Board System Admin Eerily Foretold Our Future – Vintage futurists were a wild bunch. Reading their words now—decades after they first aired their hopes and anxieties for a future they couldn't have possibly foreseen—you're just as likely to think, "What were they thinking?" as you are, "Where did we go wrong?"
Enterprise IT
Five Reasons for Leaving Your Data Where It Is – Not a week goes by without a major story about vulnerable data in the hands of the wrong people. Whether it's a data breach at a government agency or global retailer exposing financial information, cloud service providers like Microsoft, Google and Amazon battling government agencies over access to data, or potential HIPAA violations resulting from compromised health data, we are constantly reminded that, unfortunately, people are after our data – and they've gotten pretty good at getting it.
IoT mapped: The Emerging Landscape of Smart Things – No one really knows how many "things" there are deployed today that have IoT characteristics. IDC's 2013 estimate was about 9.1 billion, growing to about 28 billion by 2020 and over 50 billion by 2025. You can get pretty much any other number you want, but all the estimates are very large.
Apple's Move Toward the Enterprise and What it Means for IT – Apple's announcement last week to work with Cisco on optimizing networks for iOS devices is another key enterprise partnership that pretty much cements Apple as a once unlikely key player in the enterprise IT domain.
Hosting & Cloud
Cloud Migration Strategies for a Hybrid Cloud World – From scalability to cost-efficiency, cloud computing delivers a range of benefits to an enterprise. And when it comes to provisioning new capacity, there are three distinct cloud computing advantages organizations don't want to miss: the ability to scale on-demand, paying only for the compute resources used and end-to-end service automation.
How to Choose the Best Magento Host – Finding the perfect host for your Magento eCommerce store is not easy. Magento requires a great deal of know-how in order to make it run fast and reliably. Although many web hosts might meet the minimum requirements for hosting a Magento store, there are a few things you may want to consider when choosing the best Magento host for your online business.
Why WhatsApp Only Needs 50 Engineers for Its 900M Users – Earlier this month, in a post to his Facebook page, WhatsApp CEO Jan Koum announced that his company's instant messaging service is now used by more than 900 million people.
IPv4 Depletion – The ARIN IPv4 Countdown Plan is in Phase 4, and we will continue working in Phase 4 as we move toward full depletion of ARIN's available IPv4 inventory. All IPv4 requests will be reviewed in the order they were received according to their timestamp.
Security
We're Struggling to Get Traction with SSL Because it's Still a "Premium Service" –  The web is going HTTPS only. In theory. The idea is that unless we encrypt all the transport things, we can have no confidence in the confidentiality, integrity or authenticity of the traffic and services we're talking to.
Cybersecurity's Human Factor: Lessons from the Pentagon – The vast majority of companies are more exposed to cyberattacks than they have to be. To close the gaps in their security, CEOs can take a cue from the U.S. military. Once a vulnerable IT colossus, it is becoming an adroit operator of well-defended networks.
How GitHub Aims To Safeguard Your Project's Code – Thing can get confusing in GitHub, the popular repository where as many as 10 million developers stash code, collaborate or build off of someone else's efforts.
How Is Your Data Getting Out? – It's 11:00 p.m. Do you know where your data is? Most reports on data theft events concentrate on how the bad guys got into the organization, what failed to stop them, and what information was taken. I often think about how the information was taken out, or exfiltrated, and who the likely culprits were.
First Detailed Public Map of U.S. Internet Backbone Could Make It Stronger – It may not look like much at first glance, but a map created by University of Wisconsin computer science professor Paul Barford and about a dozen colleagues took around four years to produce. He believes it could make the Internet more resilient to accidents, disasters, or intentional attacks.
To end this month's roundup, we'll leave you with a talk from Google Engineering Manager Rachel Potvin, discussing Google's huge codebase.
Image Credit: Wicker Paradise