We've recently added several new resellers, and we wanted to take this opportunity to welcome them to the InterWorx Community!

GigeNET is a hosting company based in Illinois offering dedicated servers, cloud hosting and colocation. GigeNET has actually been a customer of InterWorx for many years, but recently decided to jump on board as a reseller!

Rendszerinformatika is a company based in Budapest, Hungary. They offer hosting and other IT services to customers all over Europe, and recently decided to add InterWorx to their suite of products.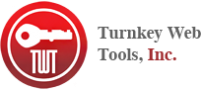 Turnkey Web Tools is a company based in San Diego, CA specializing in e-commerce solutions for small to medium sized businesses. Turnkey has been also been a customer of InterWorx for some time and decided to take the next step. Soon they will be releasing their InterWorx-specific leasing options — the landing page will be posted here when it's live.
Interested in becoming a reseller yourself? Learn more about it and sign up here!